Trade Shows & Conferences
Stand out with a booth worth talking about.
BOOTH ESSENTIALS
Make your event a success with trade show signage that outdoes the competition.
MARKETING MATERIALS
Get your brand noticed with event conversation starters.
Slide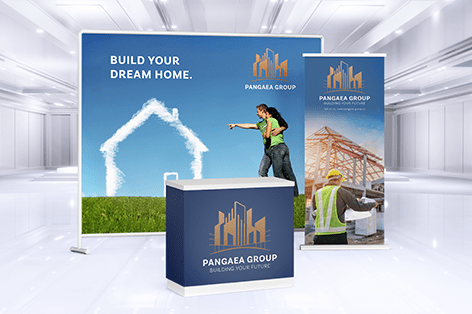 Trade Shows & Events Guide
Turn heads and outshine your competitors every step of the way.
SIGNS & DISPLAYS
Stand out at the show – banners, custom displays and wayfinding signage.
PROMOTIONAL MATERIALS
Team branding and giveaways event attendees will love – and actually use.
Frequently Asked Questions
Can You Ship To The Show?
Yes, we can deliver everything where and when you need it. Many of our customers find it convenient when flying to a show that we can have their marketing materials or displays meet them there.
How Long Will My Order Take?
Online orders typically take 3 business days. Every custom order is different. If your items require a quote, contact a TPH Manager for a timeline.
What Are Your Most Popular Trade Show Displays?
Typically our popular trade show requests are marketing materials, posters, banners, flags and displays.
Can You Create Custom Displays?
Come to us with your biggest ideas! If you don't see what you're looking for – custom cuts, materials – don't hesitate to ask.
Can You Help With Design?
Of course! We have design teams across Canada ready to support you from business card design to large format.
Engage Beyond the Show