EDUCATION SOLUTIONS
Elevate your school events, marketing materials, signage, and brand communication assets. Find ways to promote your Educational Institution to future students and alumni.
Talk to a TPH Manager near you for all your education printing needs or browse product ideas below.
PROMOTIONAL & RECRUITMENT
Stand out as a leading teaching institution with marketing materials that showcase your programs and student experience.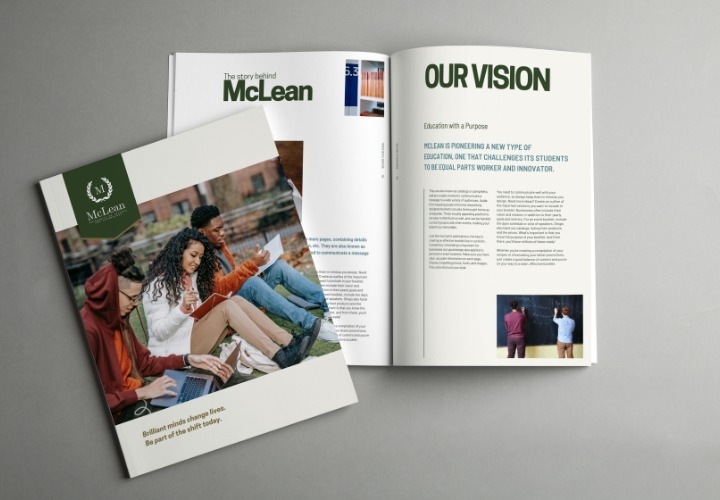 Influence prospective students to choose your educational institution. Use a booklet to convey the breadth of your programs and student experience.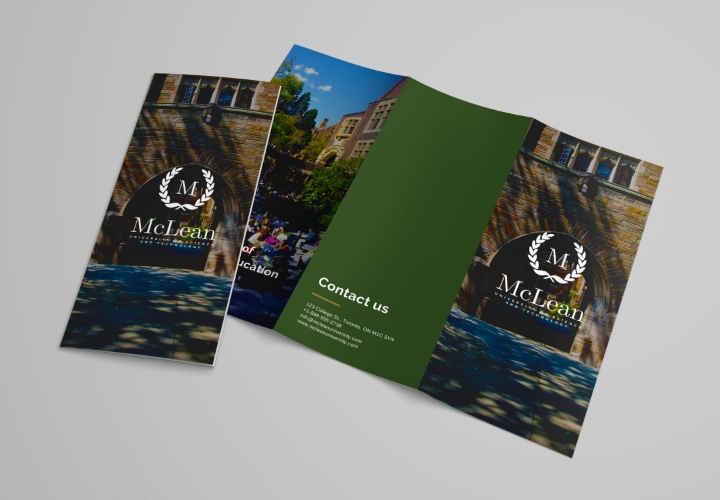 Communicate campus amenities, student resources, program highlights and why your school stands out from the rest.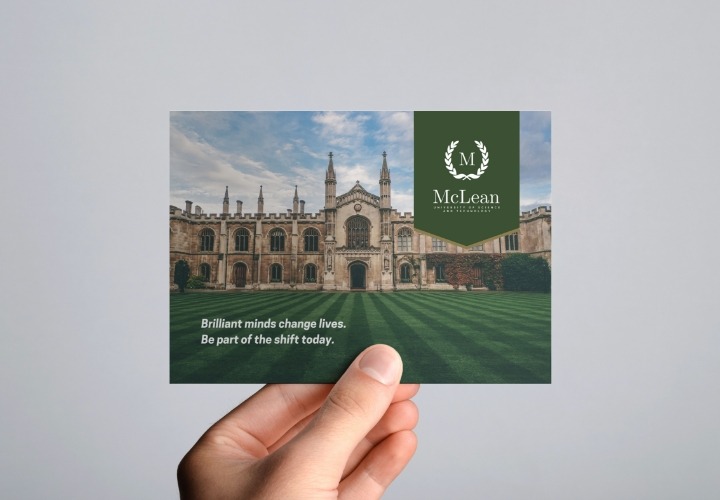 Speak to future students with a direct mail campaign. Promote how your institution enriches lives.
Start conversations with a prestigious presentation folder. Convey pride for universities, colleges and educational institutions.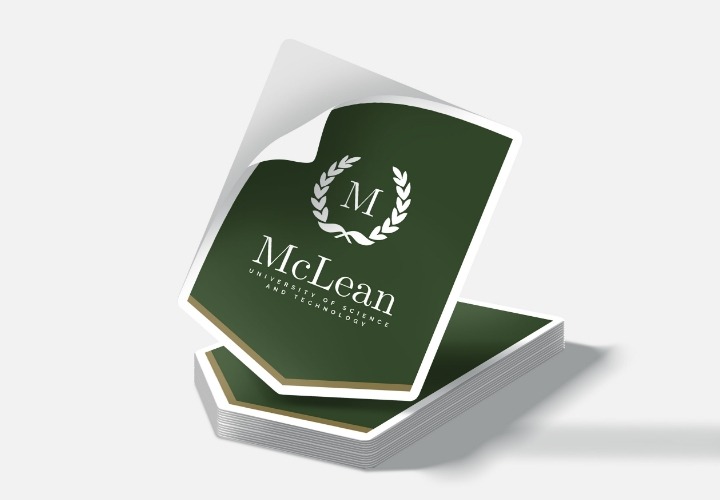 Add your logo or crest for a special, officiated touch to letters. Use branded stickers on packaging or to show off campus pride.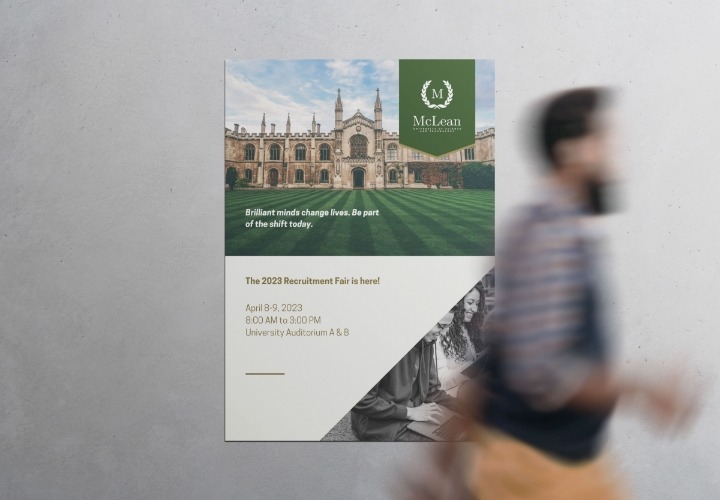 Convey campus comradery, legacy and a dynamic learning environment. Stand out to prospective students at recruitment events.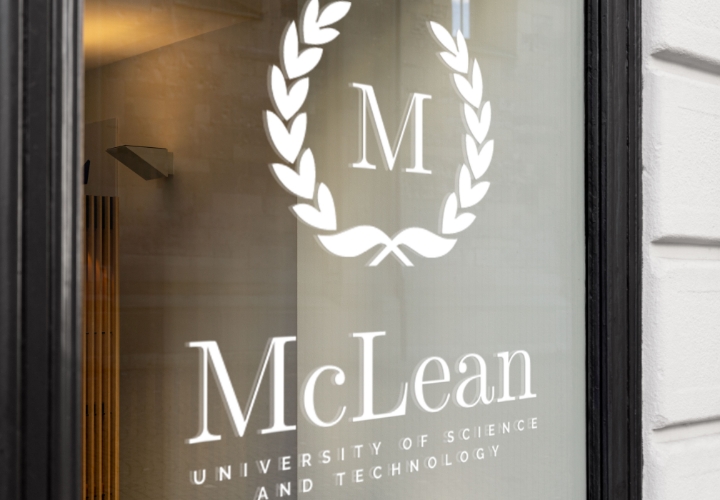 Add school emblems to floors, or create wayfinding floor decals. Use decals to brand vehicles, walls or windows.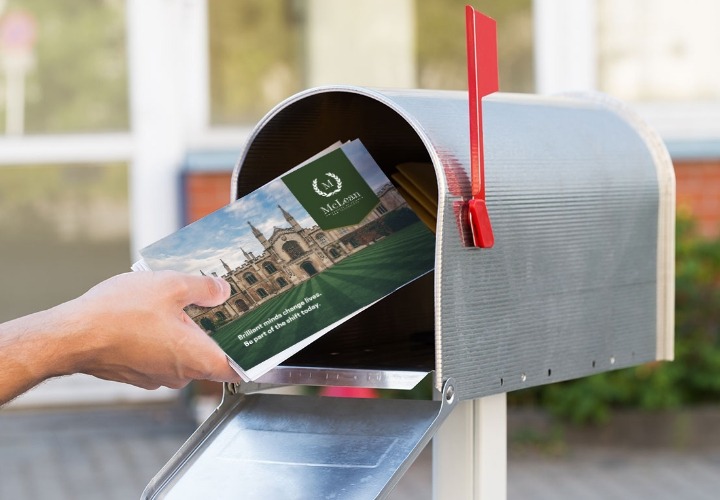 Promote student productions or mail acceptance packages. As a Canada Post Smartmail partner we'll create, manage and send your campaign.
EVENTS & INFORMATION FAIRS
Showcase your teaching institution as second to none. Stand out at events with eye-catching marketing materials, signs and displays.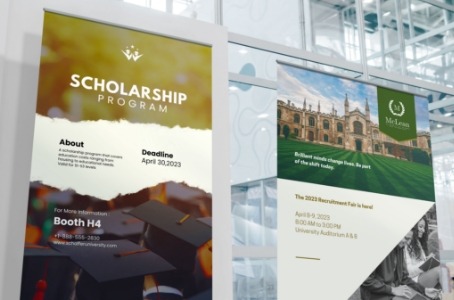 Event Catalogue
Prepare for your next event with inspiring displays and marketing must-haves.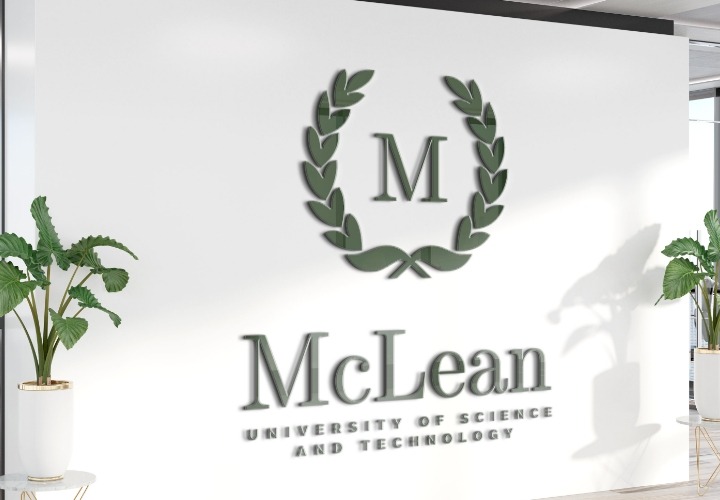 Your imagination is the limit. Share your vision and we'll help build a custom creation.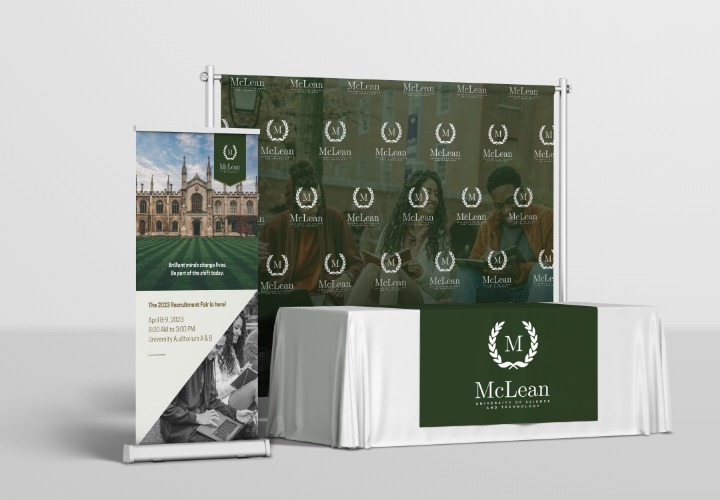 Stand out at events and fairs with signage in a variety of sizes and materials for indoor or outdoor use.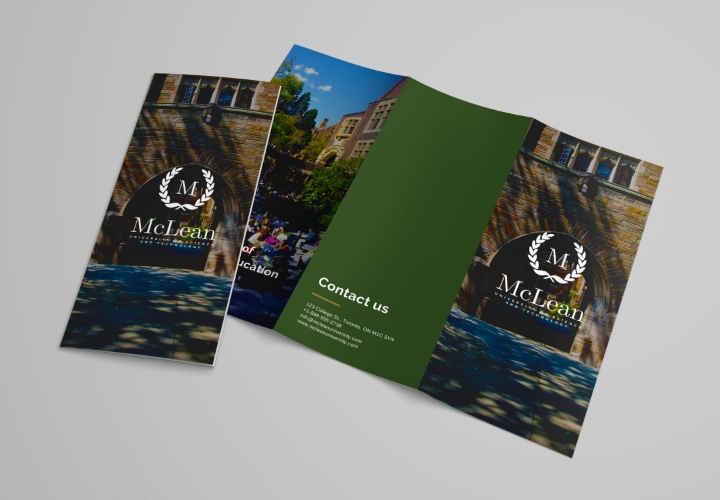 Engage with event attendees through brochures that emphasize what makes your school unique.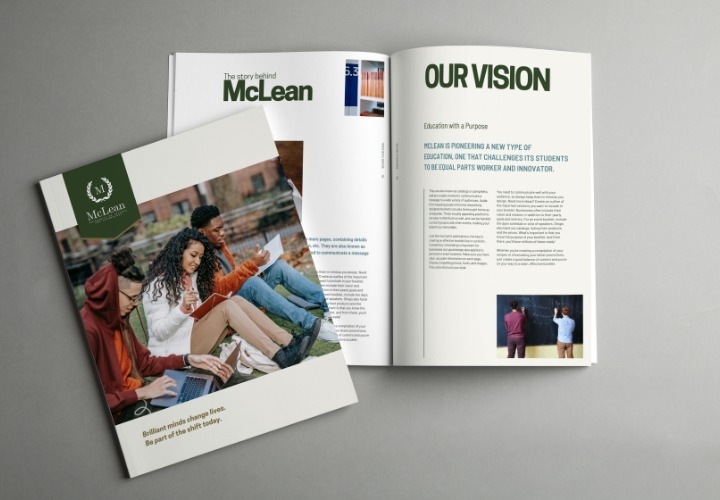 Deliver your message with a high-quality, informative booklet. Showcase your breadth of programs and student experience.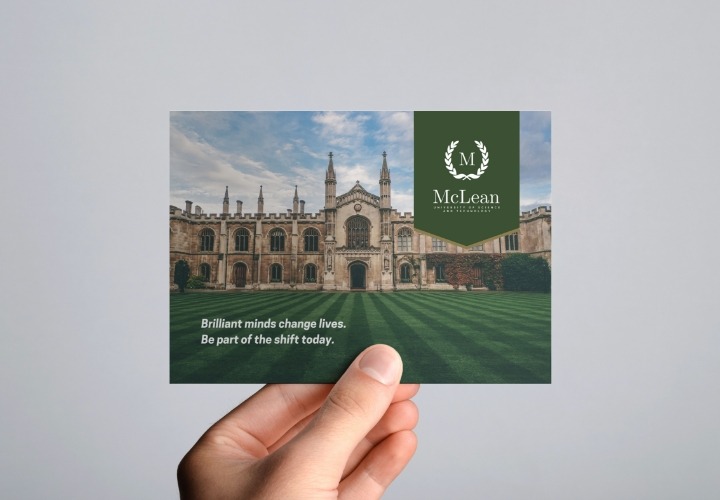 Send postcards to promote events and shows or use them as event handouts. Add your QR code to connect attendees to your digital experience.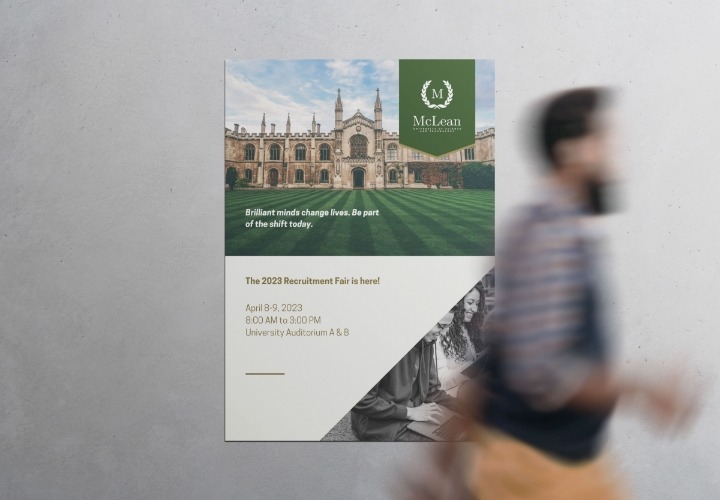 Stand out to prospective students at informational fairs and events or advertise your upcoming school event.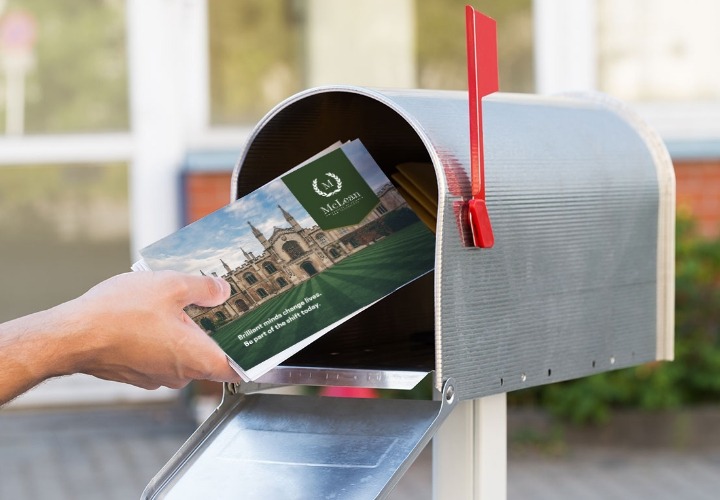 Promote your event with direct mail. Ask us about our Canada Post Smartmail partnership. We'll create, manage and send your campaign.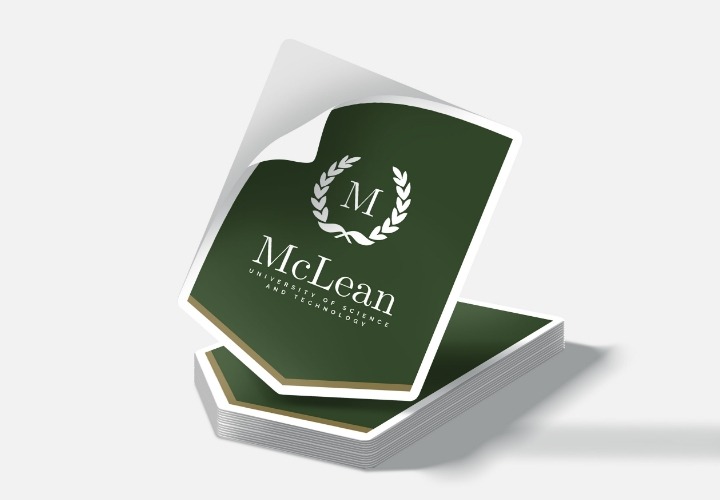 Welcome students or connect with alumni through branded stickers to show campus pride or add custom labels to giveaway bags.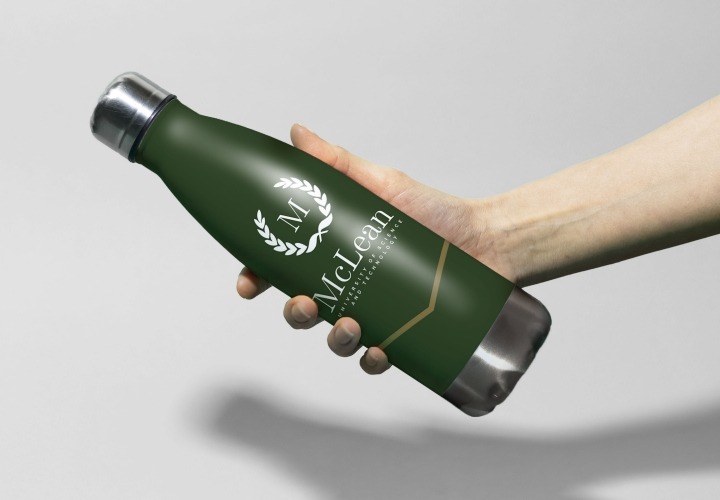 Show appreciation to current or potential students and alumni with branded swag: mugs, cups, water bottles and tote bags.
CORPORATE & OPERATIONAL
Get down to business with everything from business cards, health and safety signage to window decals, décor and annual reports.
ACADEMIC MATERIALS
Save time printing high-volume forms, course packs, and academic materials.
ALUMNI & FOUNDATION
Encourage alumni involvement and donations with marketing campaigns and direct mail.
How we make it
Discover tips and tricks. Meet our project advisors and creative designers.
Serving up fresh ideas daily @tphcanada
Meet innovative creators, find inspiration in the details, and discover outside-the-box design. Connect with us & share your amazing creations.