posters
Put your best foot forward with high-quality, premium posters.
FIND THE PERFECT POSTER
Determine indoor or outdoor use, and we'll take care of the rest. Display your poster on sidewalks, windows, walls, floors or doors.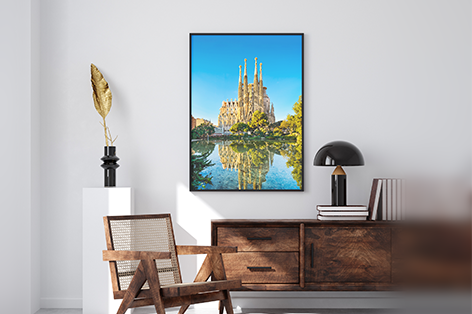 Your basic, beautiful single-sided poster print. Black and white or full colour. Available up to 60″ wide.
Additional Info

Standard sizes
11″ x 17″ / 12″ x 18″ / 18″ x 24″ / 24″ x 36″ / 36″ x 48″ / 48″ x 96″ or any size up to a max width of 60″
46 lb matte bond, semi-gloss
Lamination matte, gloss
Single-sided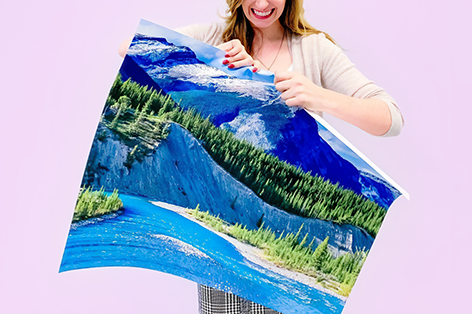 Worry less about moving poster signage. Virtually untearable and waterproof.
Additional Info

18″ x 24″ / 22″ x 24″ / 24″ x 36″ / 36″ x 48″
Single-sided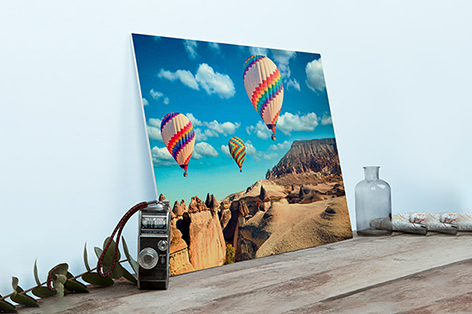 Mount your poster to a presentation board, ideal for easel display or hanging installations.
Additional Info

Indoor use only
50 pt presentation board or foam core
Single or double-sided
ADD HARDWARE
Add freestanding or wall-mounted frames and displays.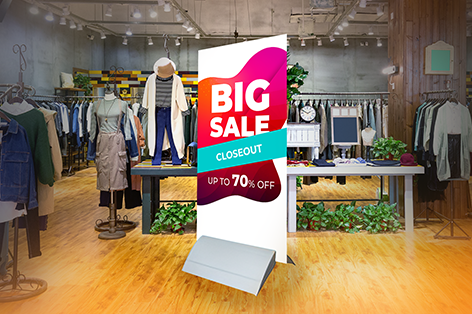 We'll mount your poster with durable vinyl to thick plastic. Best for indoor use.
Additional Info

24″ x 36″
Adhesive vinyl
10 mil corrugated plastic
6 mil smooth PVC
Double-sided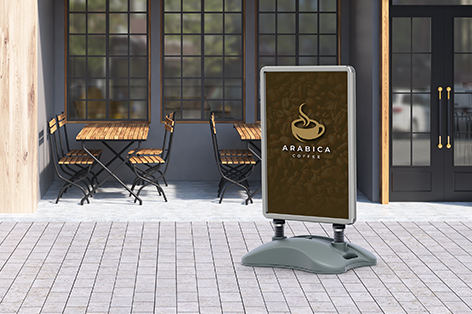 The perfect sidewalk poster that has a heavy base to withstand wind. Best for outdoor use.
Additional Info

22″ x 28″ / 24″ x 30″ / 24″ x 36″ / 36″ x 48″
46 lb matte bond
Semi-gloss
Single-sided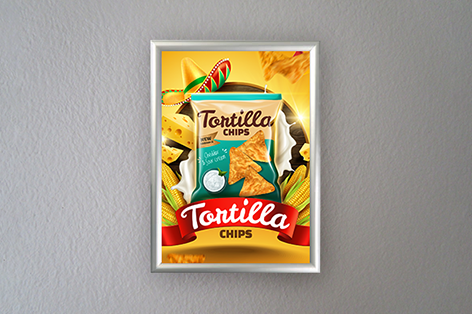 Make it easy to update your poster with this wall-mount frame. Best for indoor use.
Additional Info

24″ x 36″
Adhesive vinyl
Mounting styrene
Double-sided
BEST USE
Premium paper choices include matte and gloss options. Source display stands and mounting and framing kits to display your poster. Add lamination, opt for durable substrates and create informative, beautiful posters.
Retail Signage
Architectural Drawings
Photo Prints
Poster Art Prints
Advertisements
Upcoming Events
Window Signage
Sidewalk Signage
Customization Options
Design Guidelines
For best results, submit a high-resolution PDF. Aim for 300 DPI at 100% size, and add a ¼″ bleed. We also accept high-quality TIFF, JPG or PNG files.
Frequently Asked Questions
Will you send me a proof?

Absolutely! We send digital proofs by email. If you're designing using Canva, you'll see an immediate preview.

Is this product sourced sustainably?

We guarantee sustainably sourced products. Take a look at our paper procurement policy.

Can you help me design this?
What if I don't like it?

Customer satisfaction guaranteed, just contact us and we'll make it right.

How do I work with you guys if I want to be more hands-on?

We offer virtual and in-person appointments for customers who like a hands-on approach. Feel free to check out our design services.
How we make it
Discover tips and tricks. Meet our project advisors and creative designers.
Serving up fresh ideas daily @tphcanada
Meet innovative creators, find inspiration in the details, and discover outside-the-box design. Connect with us & share your amazing creations.