RAIN OR SHINE SIGNAGE
We design, print and set up full colour custom outdoor vinyl banners, big or small, whatever the weather. Our durable large banners for outdoor use are fade resistant and will still look great after long term use, thanks to exceptional print quality.
VINYL BANNER STANDS
Portable banner stands ideal for trade shows and events. Carrying bag included.
FABRIC STANDS
Photo-friendly, vibrant banners. Best for long-term branding and messaging.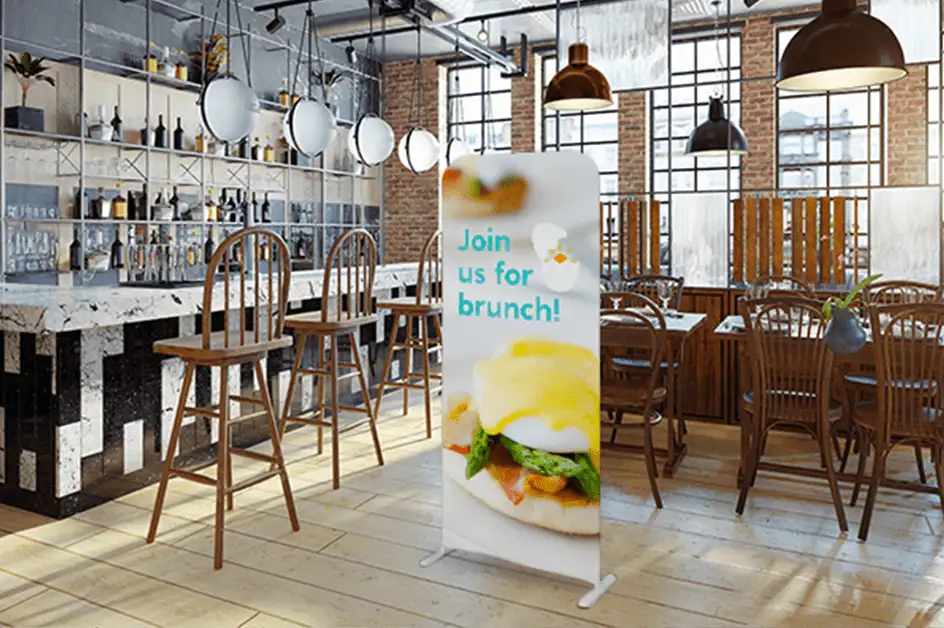 Fabric banner stand with a hassle-free set-up.
Additional Info

36.5″ x 94.5″ + more size options

Polyester

Single-sided or double-sided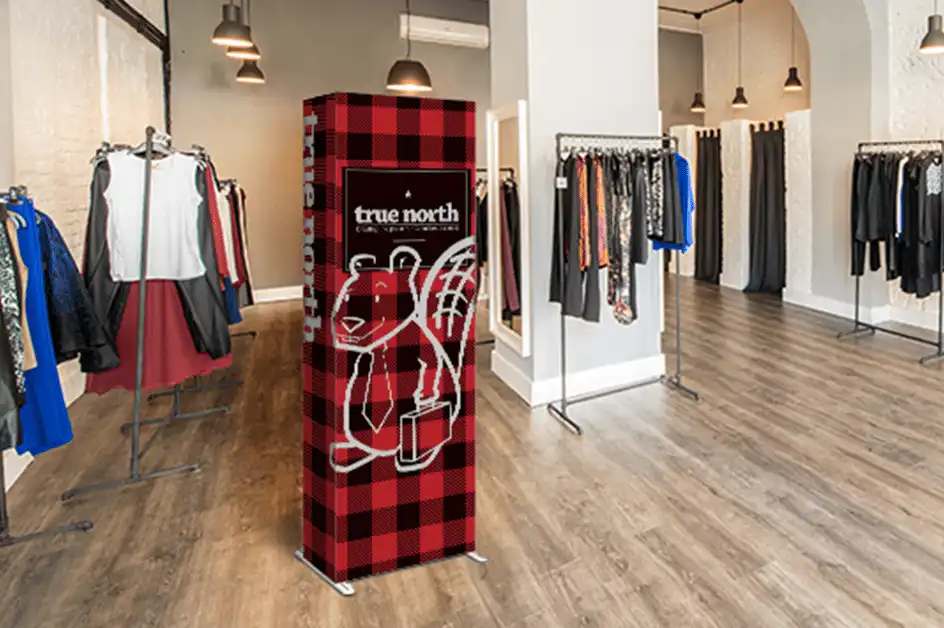 3D banner printing for maximum visibility.
Additional Info

57.5″ x 88″ (30.5″ face) + more size options

Polyester

Double-sided, and edge printing available
Popular Banner Uses
We specialize in large-scale, custom banner printing. Our specialties include:
Restaurant Banners
Tradeshow Banners
Retail Signage
Education Banners
Directional Signage
Conference Signage
Outdoor Events
Arena Signage
Oversized Banner Printing
Location Moves & Grand Opening Banners
Banner Design
Frequently Asked Questions
What material do you use for banners?
13 oz scrim vinyl or 15 oz smooth vinyl (premium).
What happens if I don't like it?
Customer satisfaction is guaranteed, just contact us and we'll make it right.
How do I hang my banner?
Grommets and zip ties work great. Ask us about other ideas depending on your space.
Can you help me design this?
What is a good size for a banner?
Popular sizes include 12″ x 48″, 18″ x 72″, 24″ x 72″, 30″ x 72″, 36″ x 84″, 48″ x 96″, 60″ x 120″. Custom sizes are available.
Will you send me a proof?
Digital proofs are sent by email upon request. If you're designing using Canva, you'll see an immediate preview.
How we make it
Discover tips and tricks. Meet our project advisors and creative designers.
Serving up fresh ideas daily @tphcanada
Meet innovative creators, find inspiration in the details, and discover outside-the-box design. Connect with us & share your amazing creations.