Decals & Magnets
Design decals and magnets that adhere to any surface.
Temporary, permanent or repositionable.
WE HAVE CUSTOM DECALS FOR THAT
Choose your space, size, and shape. Suitable for indoor or outdoor use.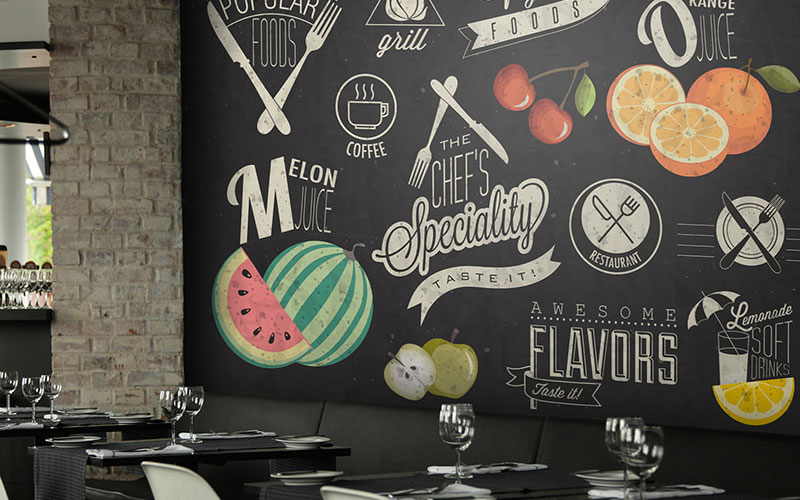 Use custom wall decals to create standalone designs, mock-wallpaper, murals or decal accent walls.
BEST USE
Decals and magnets are an easy way to spread your business name and create brand awareness. With the right customization options, they can be placed anywhere–from cars and trucks, to windows, walls, doors, floors and more–indoor or outdoor on virtually any flat surface.
Inform, impress, delight, and direct with custom vinyl decals! Ask us about repositionable and semi-permanent decals.
Window Decals
Directional Signage
Hours of Operation
Logo Decals
Murals
Wall Art
Elevator Wraps
Health & Safety
Storage & Organization
Customization Options
Frequently Asked Questions
What are decals?
Large stickers, made from a durable vinyl material, that can be applied to almost any smooth surface.
Can A Wall Decal Stick To Brick Or Wood?
Yes, extra-strong adhesive vinyl can stick to rough, uneven surfaces such as brick.
What If I Don't Like It?
Customer satisfaction is guaranteed, just contact us and we'll make it right.
Can You Help Me Design Wall Decals?
Will You Send Me A Proof?
We'll email you a digital proof to review.
How Do I Work With You If I Want To Be More Hands-On?
We offer virtual and in-person appointments for customers who like a hands-on approach.
Can I Pick Up My Order Locally?
Yes. To arrange curbside pick-up, please contact your local production centre before placing an order.
Installation & Removal
Simple graphics can be easily applied to smooth surfaces, such as car windows or walls, using a simple peel and stick method, for which you can find helpful tips below. For more complicated jobs, ask us about installation services.
Application
Apply to a smooth, clean and dry surface.
Ensure that the decal is at room temperature for optimal adhesion.
To apply: start at the top of the graphic, slowly remove the backing and apply firm, overlapping strokes using a smooth tool (credit card) as you work your way down.
Removal
Slowly pull starting at one edge of the graphic.
Try using a bit of heat, such as hot air from a hairdryer or heat gun. This will help the adhesive loosen for an easier and cleaner removal.
Need help removing a permanent decal? We can refer a specialist.
How we make it
Discover tips and tricks. Meet our project advisors and creative designers.
Serving up fresh ideas daily @tphcanada
Meet innovative creators, find inspiration in the details, and discover outside-the-box design. Connect with us & share your amazing creations.