Table coverings
Put the finishing touch on your matching decor.
BRIGHT, RICH COLOURS
Pair a custom table covering with a knockout backdrop or branded lightbox. Hemmed edges for a pristine look. Polyester fabric is fade and tear resistant.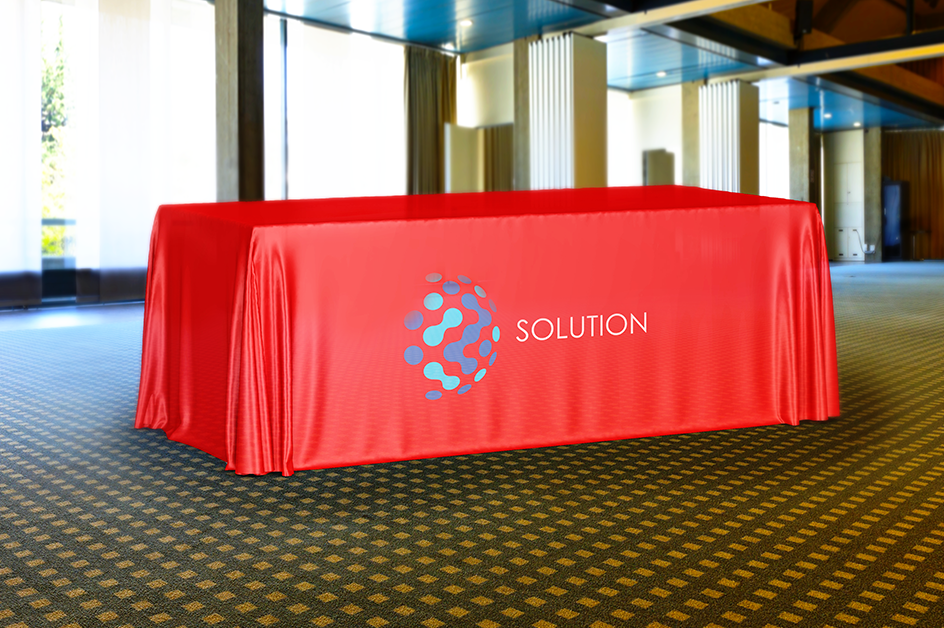 Fully brand or print an original design on premium fabric table coverings.
Additional Info

6′ (66″ x 20″)

8′ (90″ x 20″)
Available in two sizes. Display as is or layer on top of table covers.
Additional Info

30″ (26″ x 23.5″)

60″ (56″ x 23.5″)
Best Use
Ideal for trade shows, pop-up shops, and outdoor events.
Frequently Asked Questions
What size are the table coverings?
We currently offer 6′ and 8′ lengths.
Can you help me design this?
Can I iron my table covering?
Iron or steam as needed to remove wrinkles.
Can I pick up my order locally?
Yes. To arrange curbside pick-up, please contact your local production centre before placing an order.
Can I wash my table cover?
Yes, table covers are fade-resistant and wash well.
Do you ship orders?
Yes, we ship across Canada and the USA.
How we make it
Discover tips and tricks. Meet our project advisors and creative designers.
Serving up fresh ideas daily @tphcanada
Meet innovative creators, find inspiration in the details, and discover outside-the-box design. Connect with us & share your amazing creations.