TPH Business Accounts
How to open a corporate account
To open a TPH corporate account, click here.
Select between "Pay as you go" or "Pay on account".
What's the difference?
With a Pay As You Go Account, you provide a credit card that will be charged when your project is ready.
When you Pay On Account, your transactions are added to your account upon invoicing and must be paid within 10 days. You can pay via Credit Card, EFT, or cheque. Credit approval is required. Approval of your application is subject to our credit check process.
Fill out the corporate account application form and click "Submit"
Questions? Ask your Local Production Center Manager.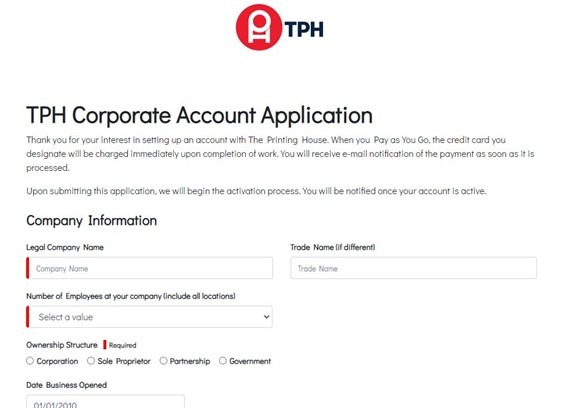 If you require assistance with this application, please email us:
customercare@tph.ca.
Get the benefits of a corporate account
---
Related Articles