My Orders
Where's my order?
If you have just placed an order online, you will receive an order confirmation email. When your order is fulfilled, you will then receive a shipment email that includes a tracking number.
Your most recent order can be seen on the Dashboard tab.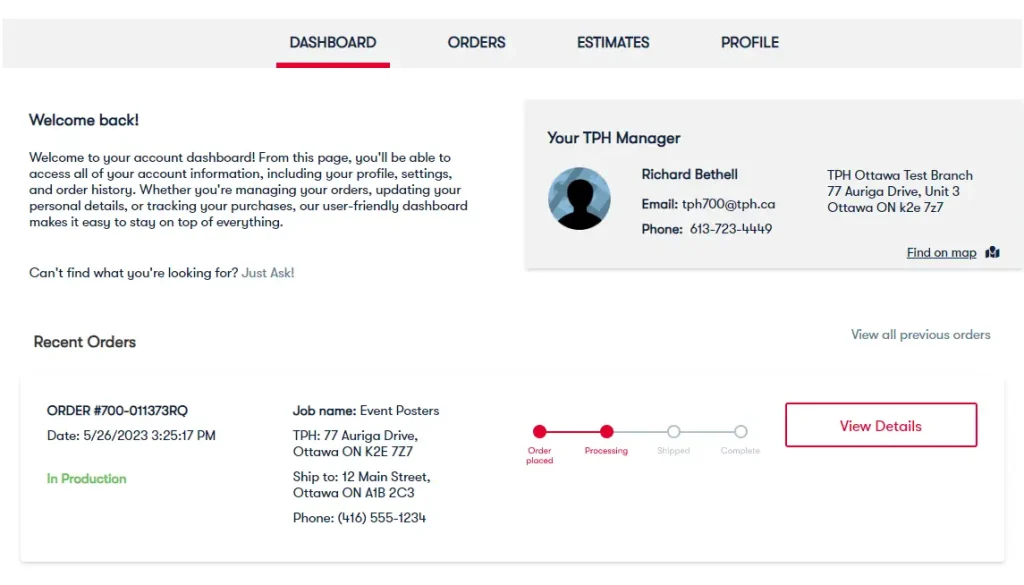 View the progress of all your orders by navigating to your login and clicking on the Orders tab.

Click View Order to see order details.
---
Related Articles