Signage can make or break your store location. But where should you begin? You'll need signs to communicate hours of operation, product launches, sales, and of course overall branding. We're going to bring you back to basics and show you must-have signs for restaurants and retail locations.
1. Eye-catching Exterior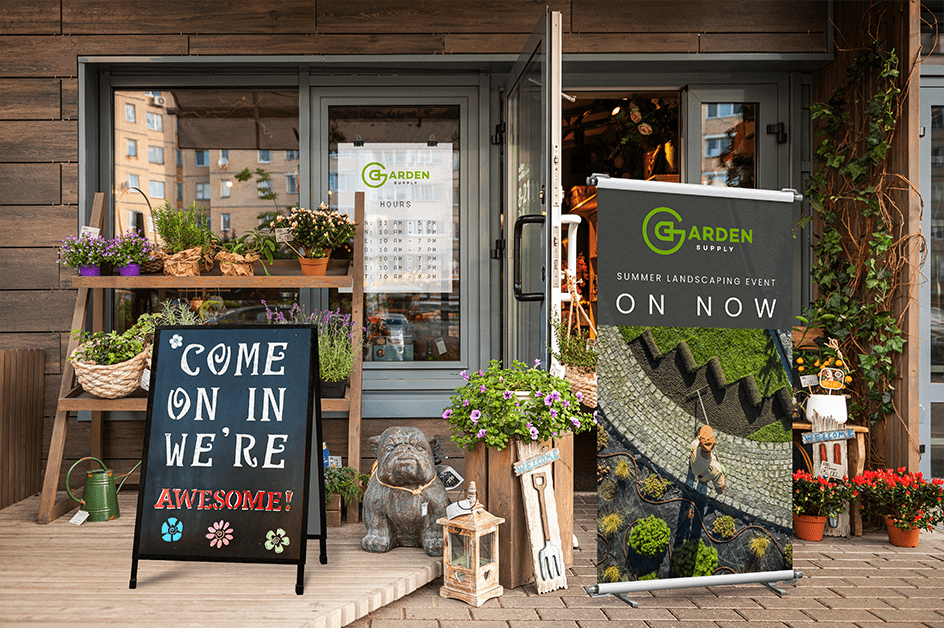 There are endless ways to add signage to your store's exterior. Firstly, you'll want to add indicators that you're open for business. Add your hours of operation as stickers, posters, vinyl or even on an A-frame. Depending on your brand and budget, you'll want your logo signage prominently featured above your entrance.
For a consultation on large-scale branding, it's best to contact us for a quote. A TPH Manager near you will reach out to you by email or phone. We'll help you every step of the way.
But what about attracting foot traffic? Both household names and especially newer brands can benefit from A-frames, flags, and large format signage. This could be grand opening signs, traditional branding or an announcement for sales or events.
2. Product Promotions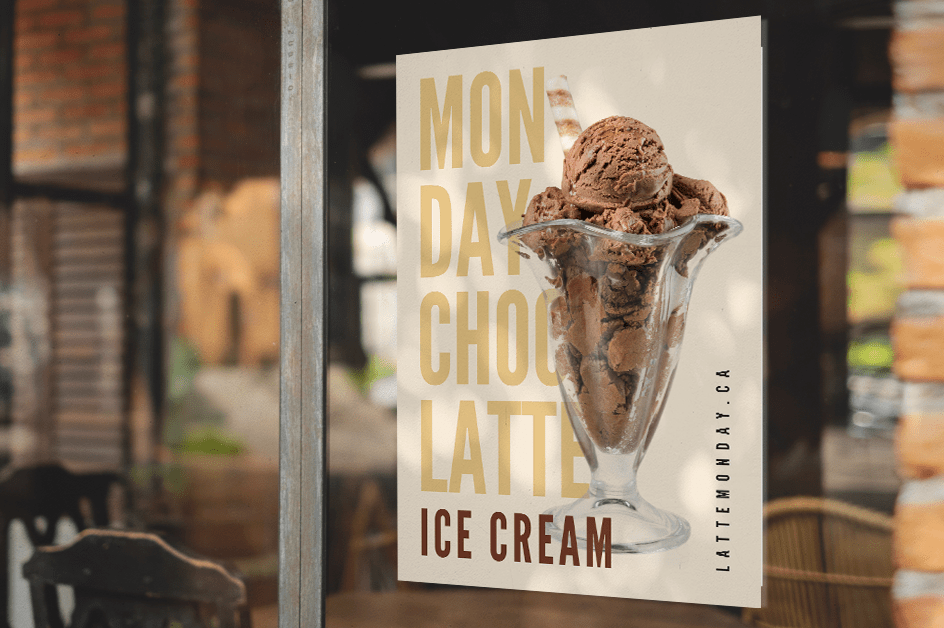 Announcing a new weekly special? Has your clothing store refreshed with a new fall line-up? Announce product launches and specials using a multi-channel marketing approach. You'll want your signage to align with the announcement in your email campaigns, direct mail and social media. Attract those passing by with your big announcement.
For restaurants, signage can elevate promotions such as drink specials or half-price appetizers. Communicating promotions across all marketing channels can create positive word-of-mouth. Don't miss this opportunity to create some buzz.
In retail, product launches can be announced with interior and exterior posters or an A-frame out front. Keep your messaging simple with a bold visual and clear call to action.
Browse posters and signage online or contact a Manager for custom requests.
3. Sale Signage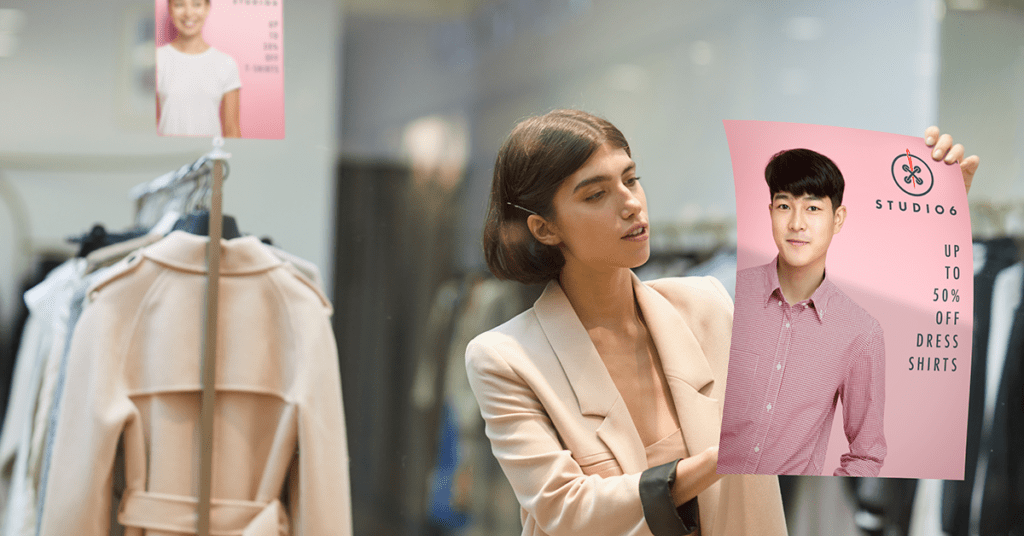 Similar to product launches, product sales should be communicated throughout the store. Upcoming sales can be communicated on postcards at the cash, included with orders, and across your marketing channels. Because repeat customers are often easier to attract than new customers, it can help to include an offer with orders.
Sales are an exciting way to attract foot traffic into your location. You'll want to be clear about how long the sale will be running because this can create a sense of urgency to act now.
Try showcasing your sale through vinyl window displays, posters, flags, and A-frames. Browse options online or contact a TPH Manager for custom and large-scale displays (foam core, large format and so much more).
4. QR codes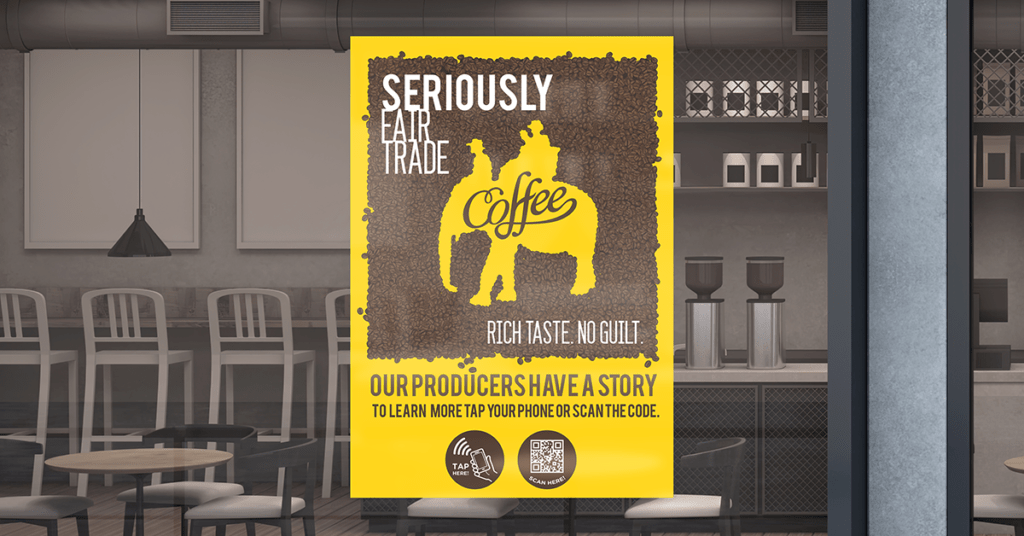 Level up your product launch postcards, posters, A-frames or banners with a QR code. QR codes are a major opportunity because they can lead customers to engage with your brand on another channel. Try leading them to your website to explore more, sign up for your email newsletter or follow you on social media.
QR codes are easy to add to your designs and we can help. For design assistance adding a QR code to your marketing materials – just ask! Contact a TPH Manager for tips on adding a QR code to your marketing materials.
We hope our back-to-basics signage guide helped you get started with some must-have store displays.
Didn't see what you're looking for? You can contact one of our 65+ locations across Canada to discuss custom displays or simply get advice on which option to pick.
THANKS FOR READING!
Don't forget to share with us @TPHCanada.
Love this post? Check out: