We see a lot of cool projects come and go in our line of work, but one recent install in particular caught our eye. We love working with creatives to bring their vision to life, and Andrew Glenn of Gust Creative is always ready with an out-of-the-box idea! Andrew was tasked with helping Think Research design their new office space, and came up with a fun and unique design that was equally fun to help create.
Check out the video and photos below for a behind the scenes look at how the different elements came together.
Two of the elements of the Think Research design included a set of large three-dimensional letters spelling out the word "THINK", as well as a set of "0"s and "1"s used to form strings of binary code.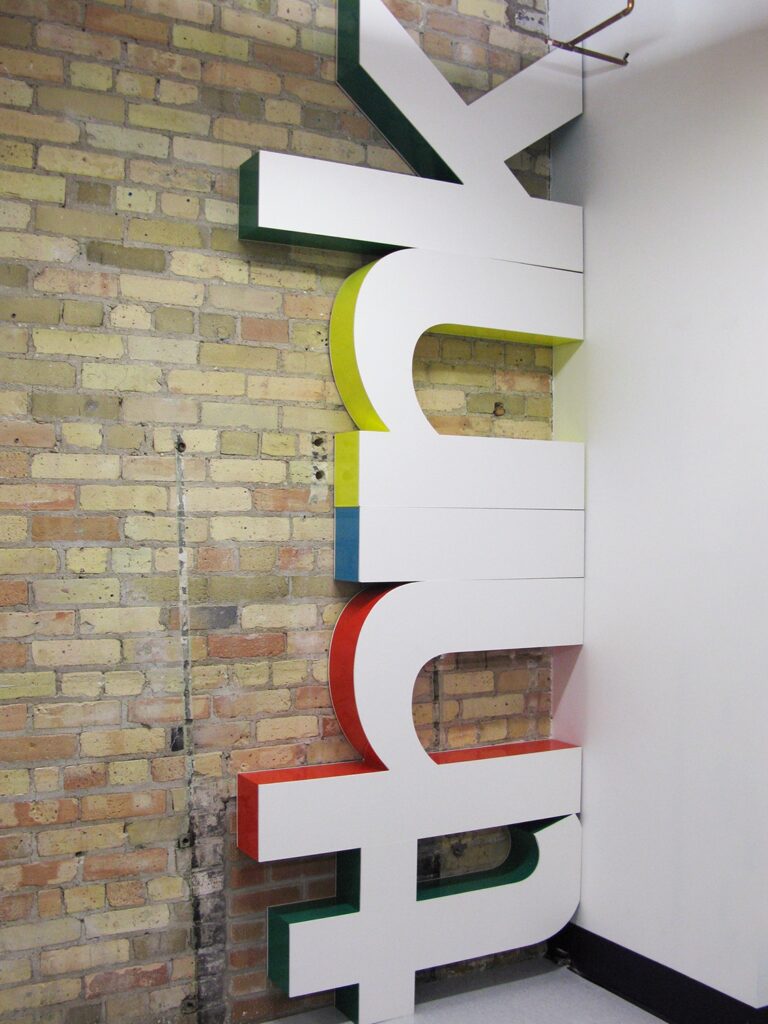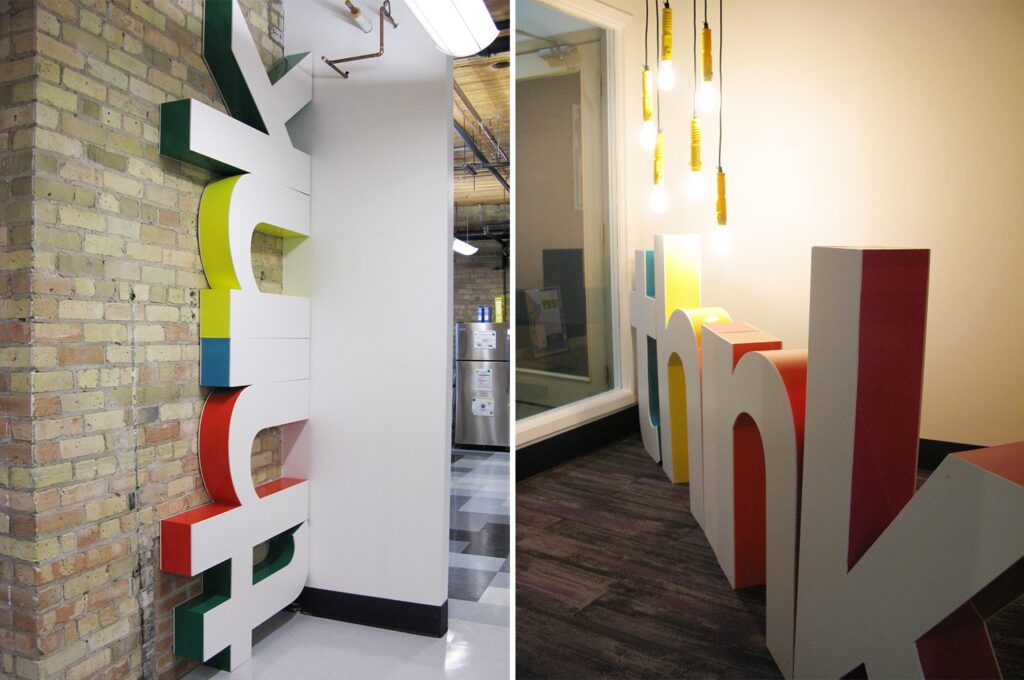 The large scale letters were created using ridged and semi-ridged plastics forming a sturdy base, and were finished with eye-catching adhesive vinyl to add a pop of colour.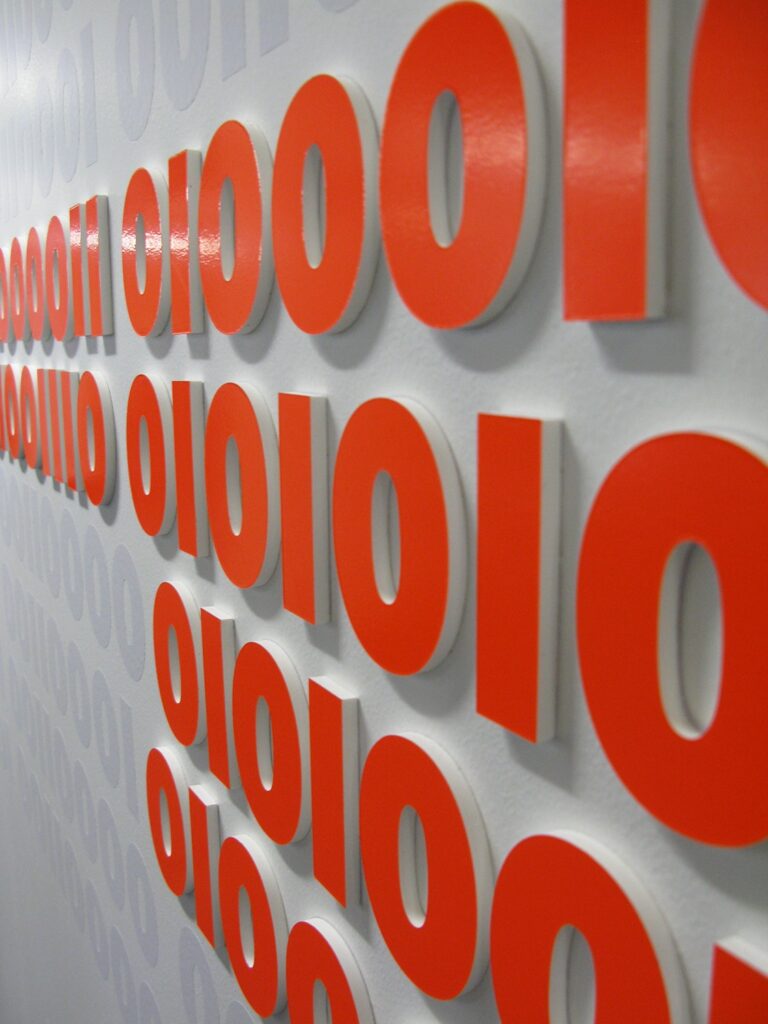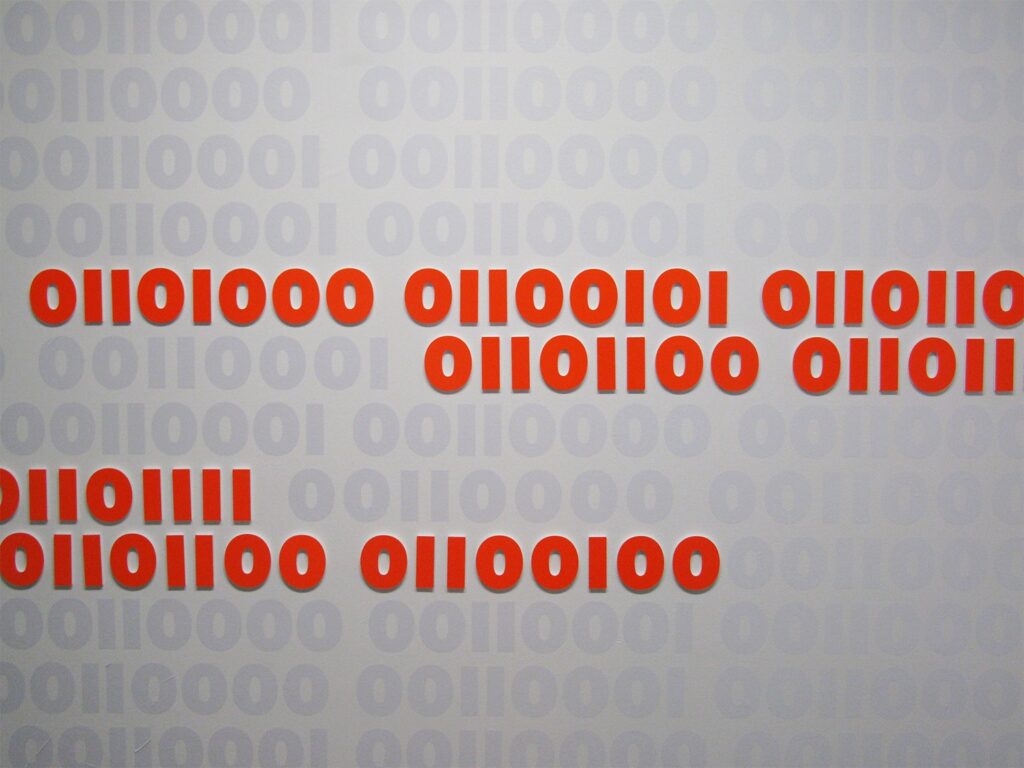 Snippets of binary code were carefully installed in areas around the office to spell out clever messages, such as "bon appétit" in the staff kitchen.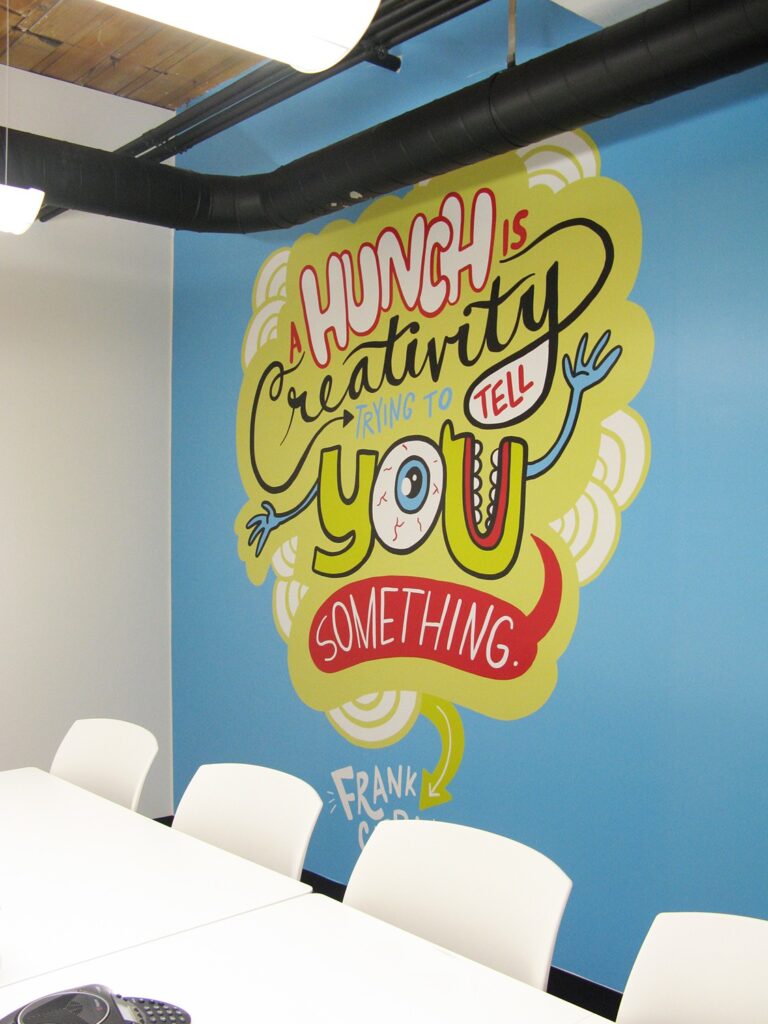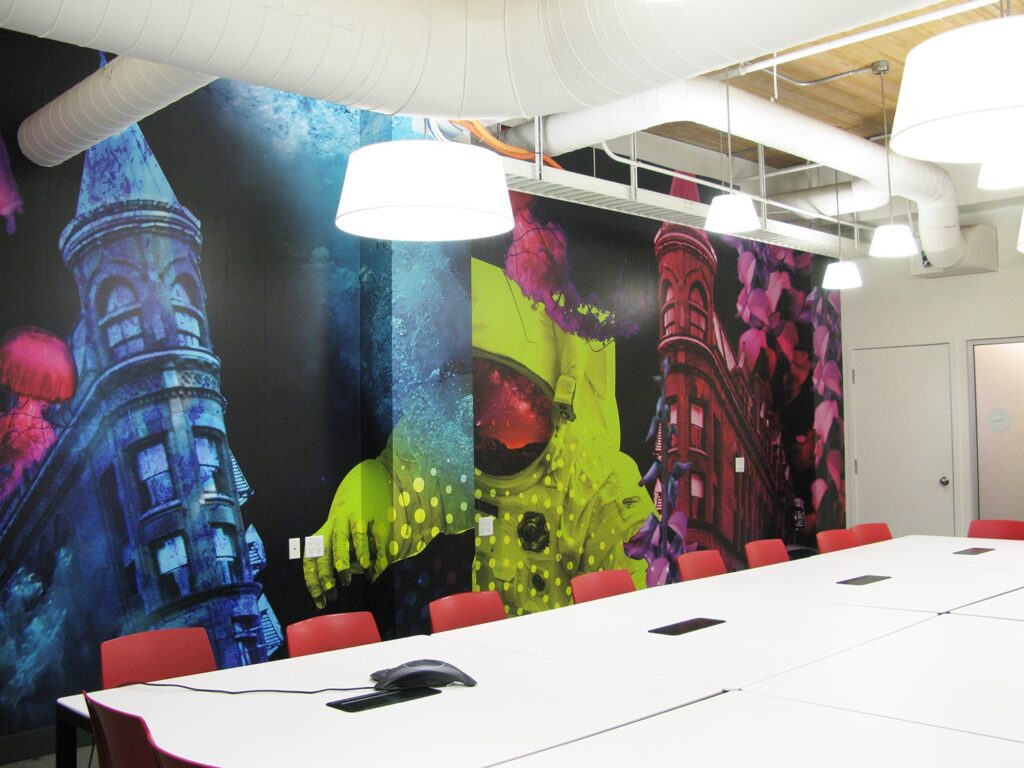 Andrew has also worked with Think Research to create visual elements for other areas of their offices, including the many meeting rooms located on site. The awesome vinyl wall coverings pictured above were also printed by TPH!
Q&A: Gust Creative
To help you get to know more about Gust Creative, the project, and how we work together to bring concept to reality, we sat down with Andrew to ask a few questions about the process and inspiration behind the design.
Tell us a little bit about yourself, and Gust Creative.
I've been running Gust Creative for the last 10 years. Gust Creative is a Toronto based agency that takes a design-based approach to help our clients build the most engaging brand and grow their business. We help navigate new opportunities for our clients, creating designs that help bring those opportunities to life. We love designing outside of the box, creative solutions that are unexpected.
What does your typical design process look like?
Depends on the client. All projects start with us sitting with the client and outlining the expectations of the project. From there we research the project, looking for a way to put our own fingerprint on it and deliver final solutions to the client that help push their brands in new directions.
What was your inspiration behind the designs created for Think Research?
These designs were for a new space as Think expanded their office space to another floor. We wanted to create something for their employees that was playful and engaging. Think primary does medical applications, one thing we wanted to do was steer clear of the clichéd vibe of replicating what the client does all over the walls. Too often office designs are literal and as such blend into the background for both employees and visitors. We wanted to create spaces that energized and were conversation starters.
How did TPH work with you to bring these ideas to life?
TPH has been my supplier since I started Gust Creative and has always been able to deliver out of the box solutions. In this case, the wall vinyl was pretty standard. But the pop off ones and zeros added a new dimension. Also the three-dimensional lettering they created for the entrance and the wall really stood out and were a cost-effective piece.
Interested in bringing your own creative ideas to life? Whether you need life-size letters or help building out your vision, contact your local TPH production centre today to get started.
How we make it
Discover tips and tricks. Meet our project advisors and creative designers.
Serving up fresh ideas daily @tphcanada
Meet innovative creators, find inspiration in the details, and discover outside-the-box design. Connect with us & share your amazing creations.