One of the perks of working with us is that we love to treat our clients to a sweet surprise every now and then! From donuts to cupcakes and popcorn, we've hand-delivered some delicious treats to show our appreciation over the years. Our most recent project might just be our new favourite – a special candy box we put together featuring sweets from our friends at BOOM Candy.
The colourful candies come in a clear "Snacklebox" with separate compartments showcasing the bright and colourful treasures within. To customize the packaging, we designed metallic silver labels featuring white ink (and a small amount CMYK used for a pop of red in our icon). The labels were printed on rolls and custom cut, providing a unique and eye-catching shape.
Check out the photos and video below to see how the labels were made, and the tasty end product!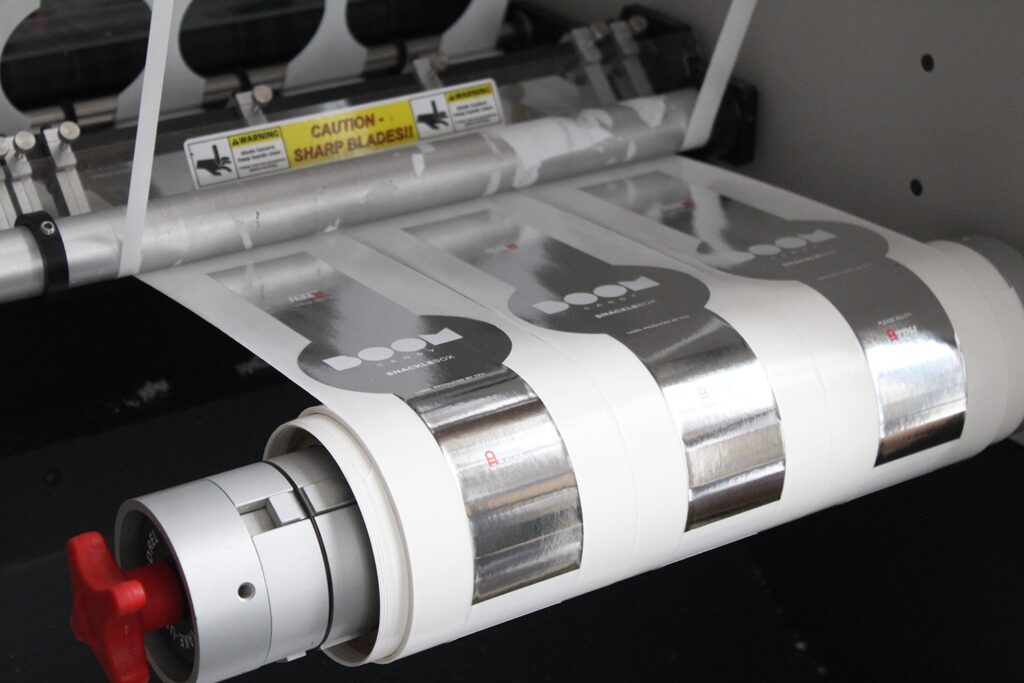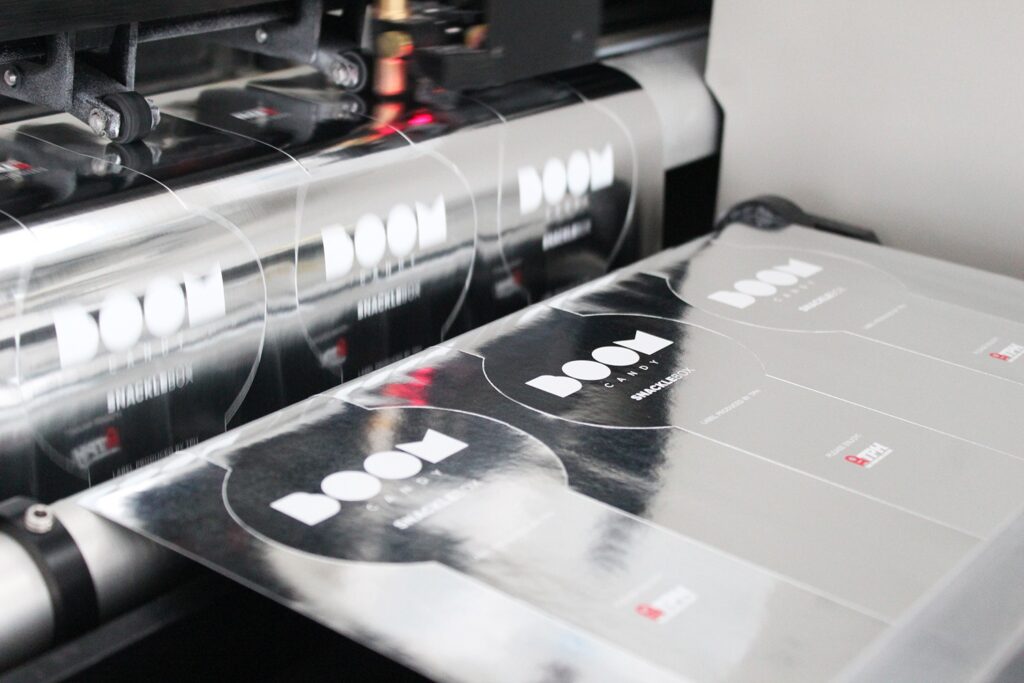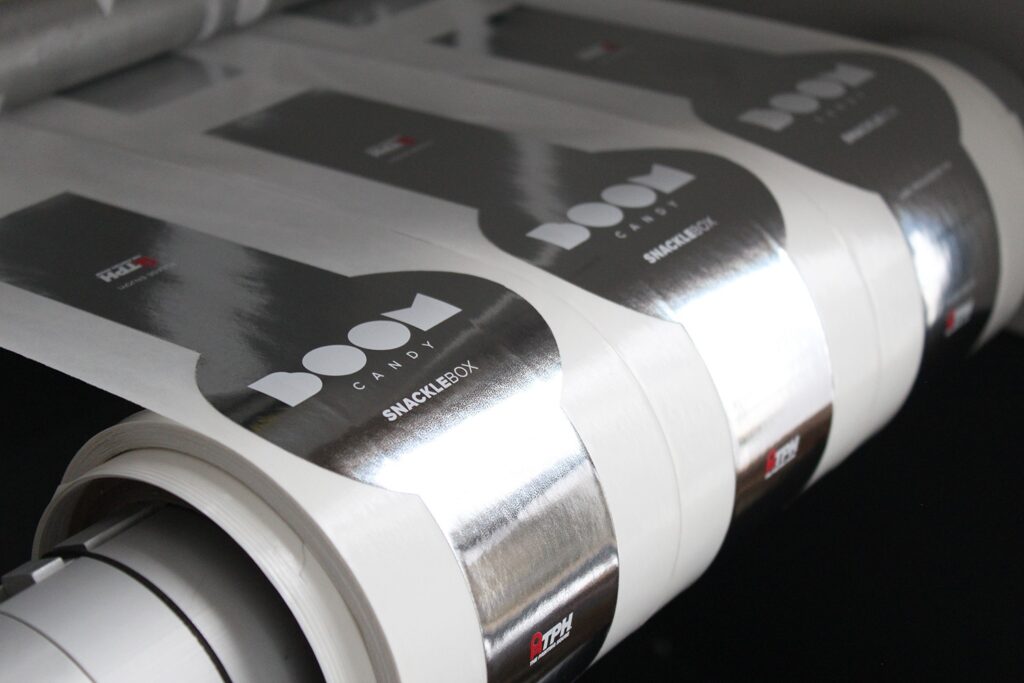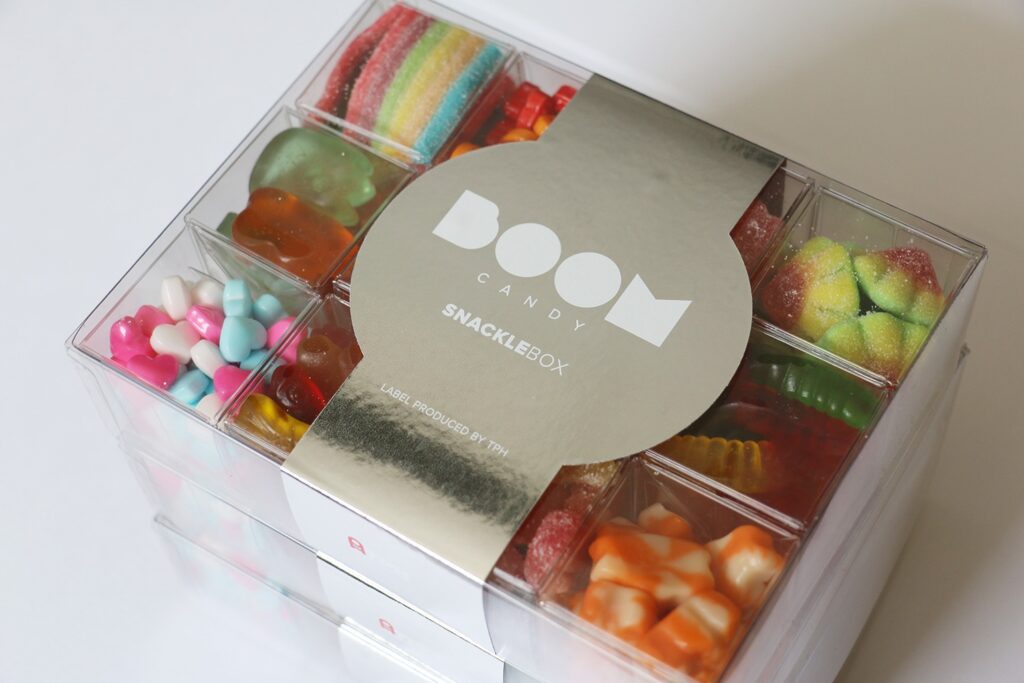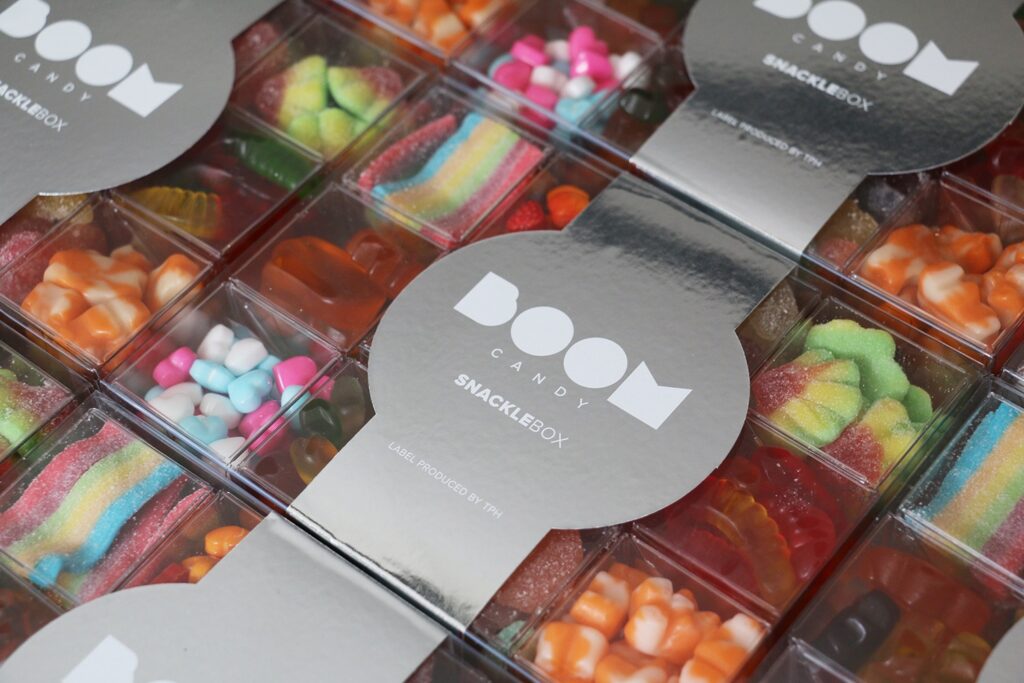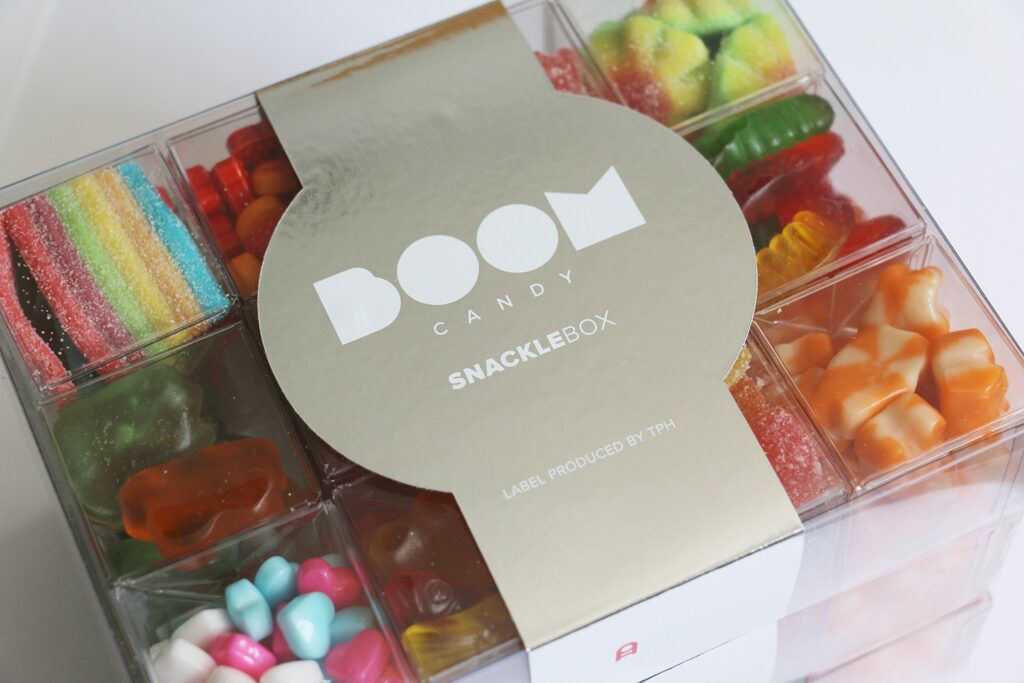 Labels are an awesome solution for food and product packaging, and are available in a wide variety of stocks and finishes in any shape you require. We also offer water resistant options that are perfect for beverages such as wine and beer!
Ready to get started on your next label project? Contact your local TPH production centre to bring your ideas to life.
How we make it
Discover tips and tricks. Meet our project advisors and creative designers.
Serving up fresh ideas daily @tphcanada
Meet innovative creators, find inspiration in the details, and discover outside-the-box design. Connect with us & share your amazing creations.