Whether you're looking to redecorate or give your home a fresh start, the process of decorating your living space is thrilling, albeit with its fair share of challenges. Regardless of the type of space you're decorating, there's nothing more important than paying attention to details—and expressing your creativity. Filling your space with beautiful, high-quality personalized touches has never been this easy!

TPH is about more than just print business solutions. We offer a variety of print mediums and materials that can help add a personal touch to your living space. Enhance your space with digital printed interiors including custom wall coverings, canvas prints, wall decals and more. Here are some creative ideas for print décor TPH can help you bring to life.
Wallpaper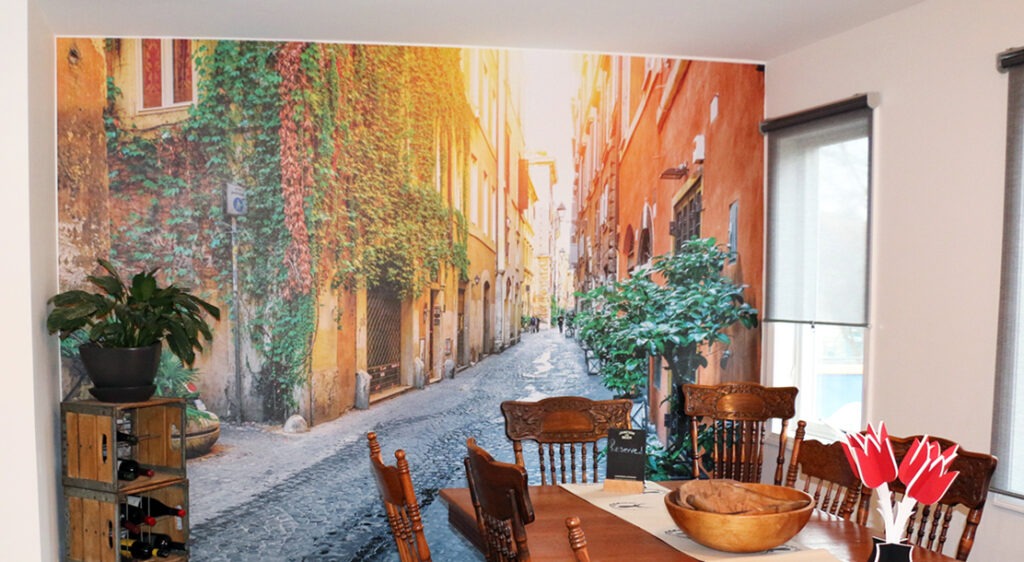 Looking for a vibrant new start to your space? Transform your space with custom wall coverings made from removable vinyl. Use your own artwork to add larger than life beauty to any room, in whatever colour or pattern you desire. Custom wall murals can show off your favourite photographs or add fun design elements to any room. Enhance your child's room with playful patterns, bring your travel memories to life with colourful murals or add a vinyl cutout of your favourite quote or mantra to your living space. Enjoy all the visual aesthetic of a brick or hardwood wall no matter where you're living. With hassle-free installation options and tons of textures and substrates to choose from, custom printed vinyl wallpaper is an easy way to personalize your space.
Customize your living space even further with personalized blinds and turn family photos into beautiful window coverings and backdrops. Whether in the office or at home, these captivating shades and blinds are durable and easy to use.
Wall art & canvas décor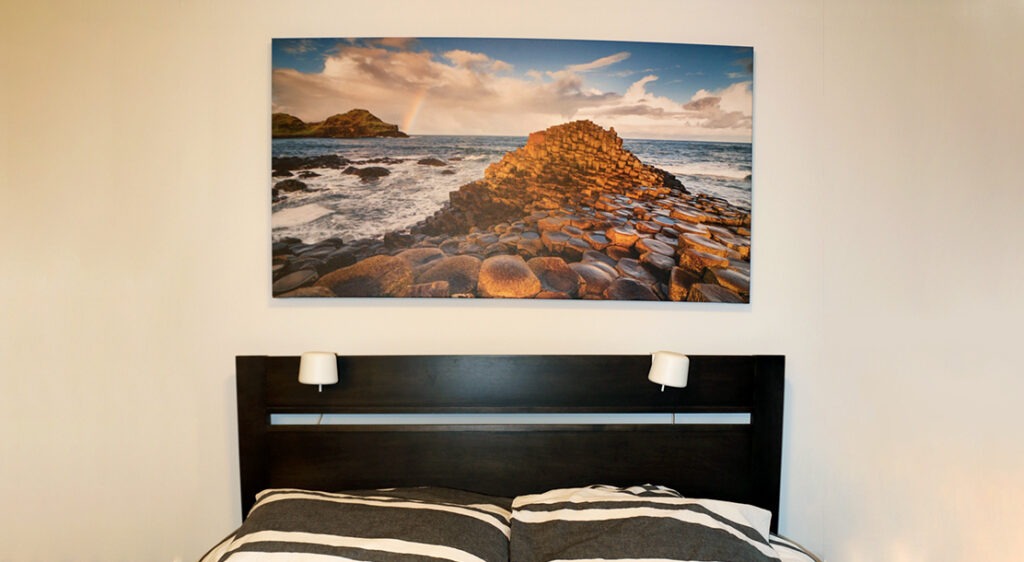 Avoid the eyesore of empty walls and enhance your space with beautiful artwork printed on a variety of materials. Print photos and artwork on high quality framed canvas for a high-end look. Be it personal photographs or beautiful artwork, this one-of-a-kind décor is perfect for any living space or as a gift to friends and family. Feature a stunning image on a single panel, or print a single image on a set of multiple frames. These beautiful prints can enhance any space and are limited only by your imagination.
Looking for something more sleek and modern to decorate your space? Try getting your artwork printed on acrylic, with minimalist hardware and a durable, glossy look. Both canvas and acrylic prints are an easy and affordable means to dress up your walls and durable enough to be enjoyed for many years to come.
Party decorations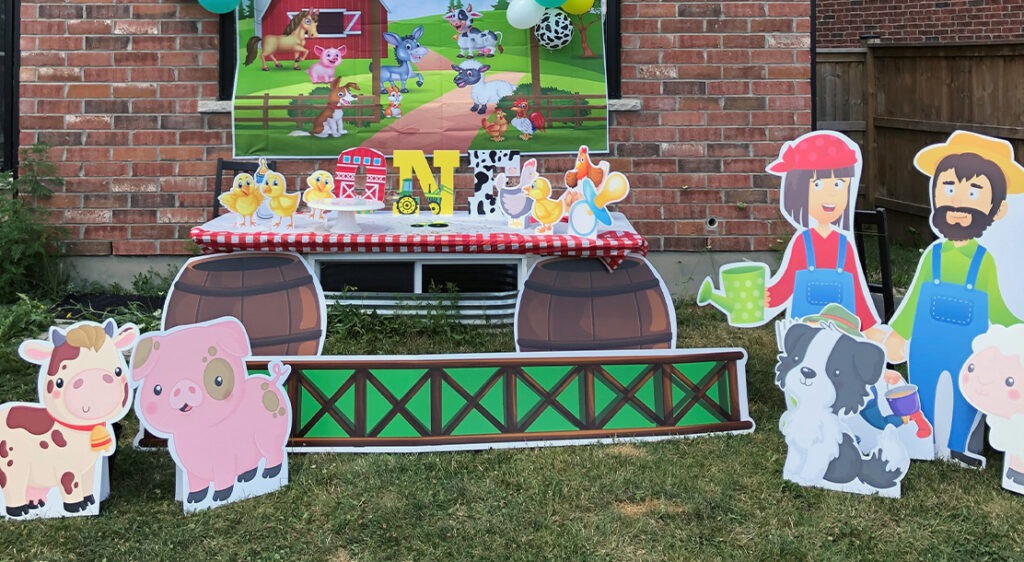 Don't let social distancing stop you from hosting your next great event! Be it baby showers, birthdays or anniversaries, there's always something to celebrate and print can help make it happen. Let your whole neighbourhood join the party with posters and larger-than-life decorations like cutout animals. Let friends, neighbours and family join in on the fun (from a safe distance) by adding a blank space to your celebration sign, allowing folks to add their creativity and best wishes into the mix.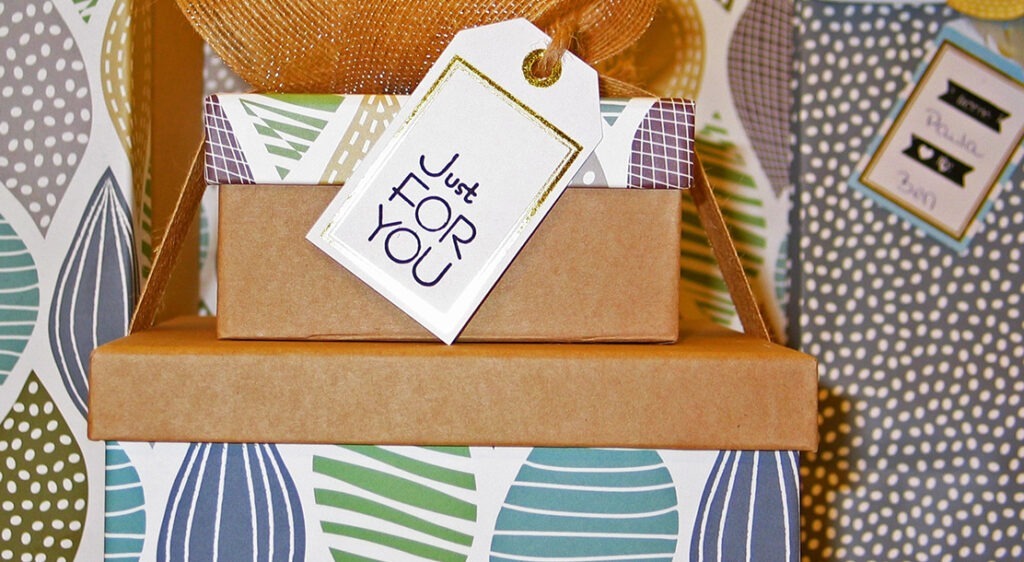 No matter the size of your get together, well-themed cohesive decorations can help bring your event to the next level. Try matching your invitations with place cards, cupcake toppers, photo booth props and so much more. Personalize your goody bags with custom stickers, gift tags or even custom wrapping paper. When the party is over, don't forget to send a thank-you postcard to your guests!
Many customizable ready to print party décor files are available online, or have one of TPH's Design Specialists help bring your idea to life.
Personalized puzzles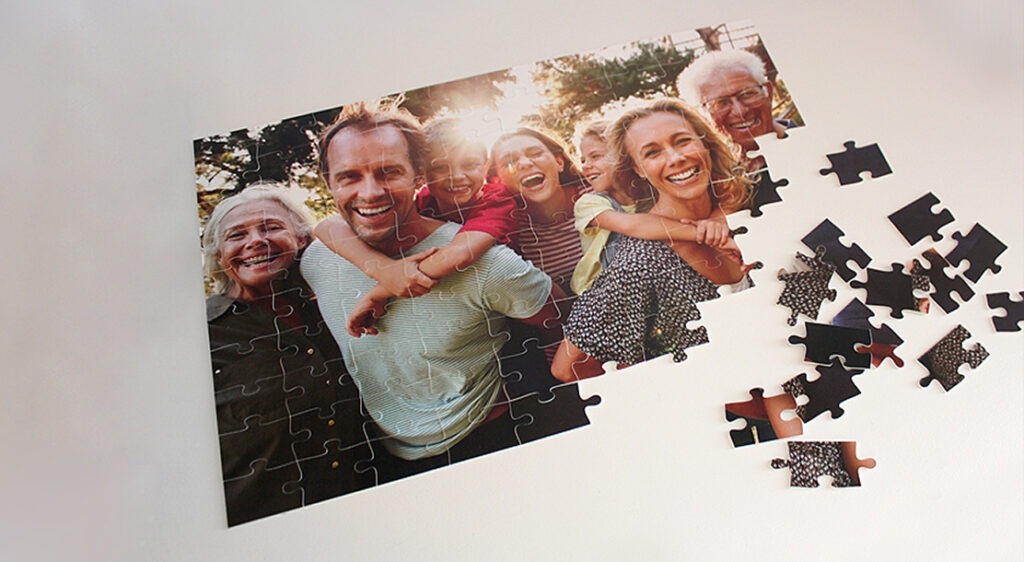 As many have been sheltering in place, people have increasingly been spending their time, and money, on jigsaw puzzles. These captivating jumbles of interlocked pieces offer great means to keep your whole household's minds and hands busy. A custom puzzle allows the finished piece to have a personal touch, with the final picture being anything you could dream. There's no better way to commemorate memories than with a puzzle featuring photos of family, your favourite places or even your pets! Simply upload your image and you'll be playing with puzzles in no time. When you're finished playing, your complete personalized puzzle can be framed to serve as fun, tactile décor.
Laser-etched signs and accessories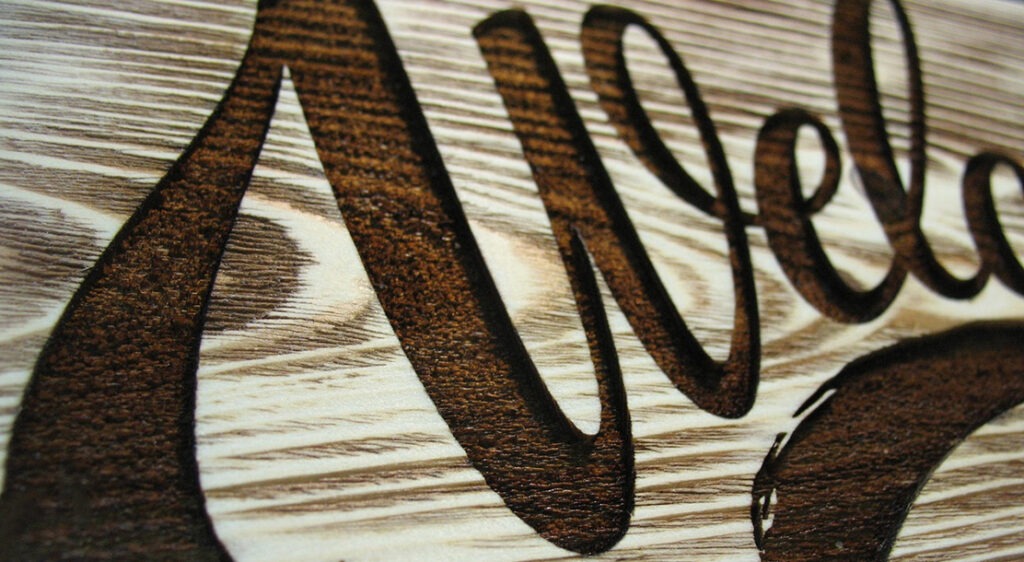 Let's face it: laser cutting and engraving is cool. Unique, personalized, laser-etched items are well within reach with TPH. Whether it be custom cork coasters or massive, laser-engraved displays, laser engraved products are infinitely customizable for use in your home. Try a custom wood-etched door sign for the front door, or a personalized city map to hang up on the wall. Add sturdy custom play tokens to your favorite board game, or embellish your next family photo book with a custom, laser-engraved cover.
TPH is here to help you with your personal project, big or small. Let us help you enhance your home, create a unique gift and help celebrate the milestones in your life.
Contact your local TPH production centre to discuss your décor and bring it to life. Be sure to tag @tphcanada to show off the finished product!
How we make it
Discover tips and tricks. Meet our project advisors and creative designers.
Serving up fresh ideas daily @tphcanada
Meet innovative creators, find inspiration in the details, and discover outside-the-box design. Connect with us & share your amazing creations.