Beattie's Distillers proudly put their community first when they decided to switch from vodka to hand sanitizer. The liquid disinfectant has been hard to come by in the settlement of Alliston, ON in Simcoe County – an issue that communities are facing worldwide.
To answer the town's needs, Beattie's staff began switching production over from spirits to sanitizer on March 26th and by the next day they had produced 2,000 bottles.
Logistically, the popular family-owned distiller found the decision to switch to be quite easy – having the necessary infrastructure already in place.
Jonny Metcalfe, the company spokesperson shared that, "It's really great to be able to provide this for everyone in the community."
Proud to serve our community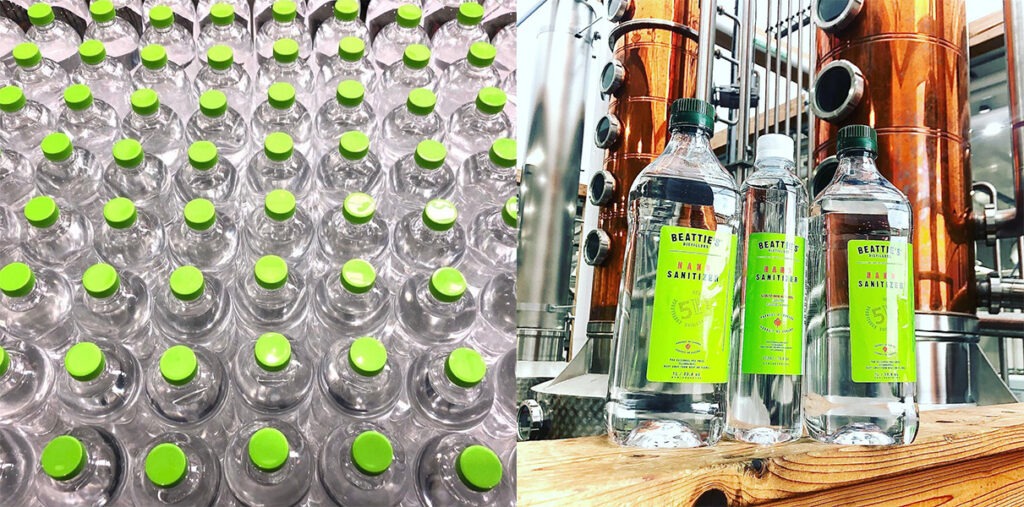 TPH has been one of Beatties' main suppliers for their spirits' labels since 2017 assisting with the design and printing of a large portion of their alcohol labels – from vodka to gin. The fifth-generation potato farmers are known for their award-winning vodka.
"It's a great feeling to see your local community come together in these times of need. It's incredible to see how quickly the demand for certain items have dramatically increased, and we are just happy to help in any way we can," Shared Patrick Kelly, local Alliston TPH Manager.
With over 70 locations across Canada, TPH has been thrilled to be able to support craft breweries and distilleries like Beatties nationwide to create and print hand sanitizer labels.
In a time where communities count on small businesses more than ever – it's heartwarming to see that they're adapting to support the needs of the community. We're happy to be here to support them as they give back to those who need them most – our front-line workers.
Putting front-line workers first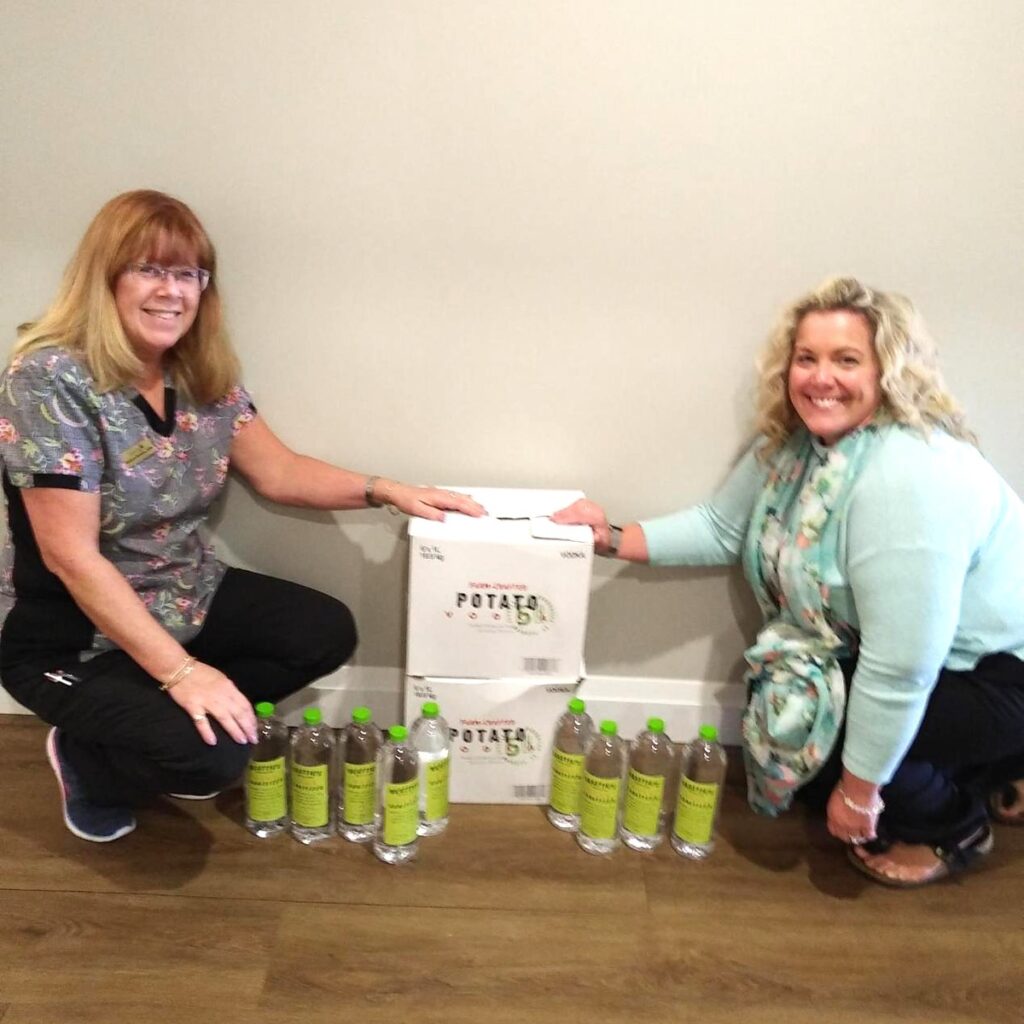 Beatties donated a large portion of their hand sanitizer to front-line workers at Stevenson Memorial Hospital and local organizations like Matthews House Hospice, My Sisters' Place, and Good Sheperd Food Bank.
They've also made the sanitizer available for purchase for the general public – walking it out to the public who can remain safely in their cars. A valiant commitment to maintaining social distancing.
When asked why they made the switch – Beatties felt that the community need was simply too great to ignore.
Beatties' produced over 11,000 bottles for community donation and resale – and is now out of stock. However, they have plans to produce thousands more.
We're here for you
How we make it
Discover tips and tricks. Meet our project advisors and creative designers.
Serving up fresh ideas daily @tphcanada
Meet innovative creators, find inspiration in the details, and discover outside-the-box design. Connect with us & share your amazing creations.