Competing with other businesses can be a challenge during the holiday season. However, there are a few key ways that you can stand out from the competition.
If you want to have your local business stand apart from other shops on the street, strategize ways to improve your storefront signage. Holiday storefront signage is a feel-good way to bring new shoppers in-store.
Here are signage ideas to help boost your holiday signage and bring holiday cheer to your storefront.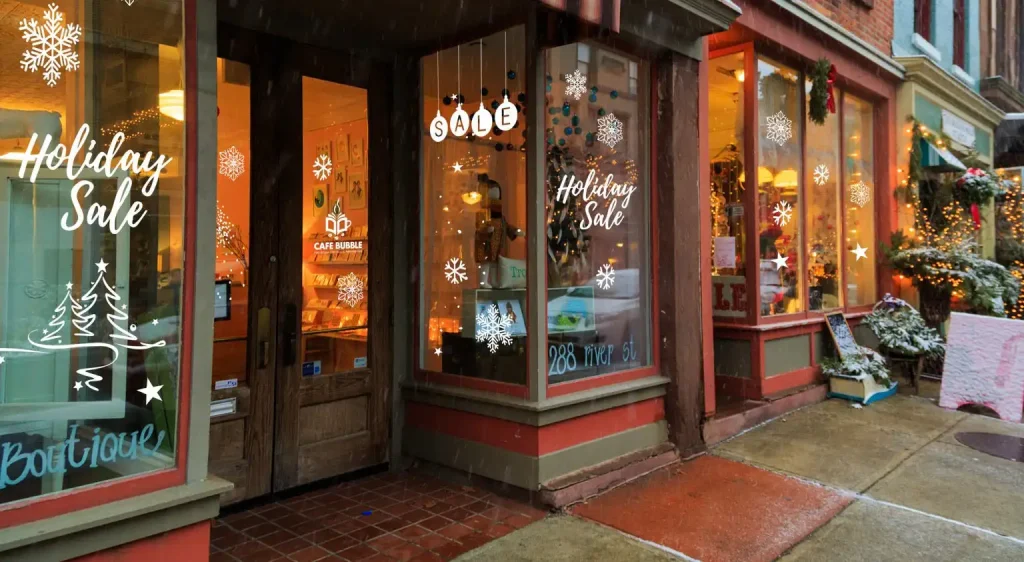 Window Decals with Calls to Action
As people walk by your store, they're eyeing your windows. People often look at the windows for a peek at what's inside, which makes window decals a great way to grab their attention.
You can use window decals to share holiday store hours, seasonal sales, or holiday icons such as snowflakes, snowmen, reindeer and stars.
Try putting your business name on window decals or include fun messaging that matches the tone of your business and the holiday season.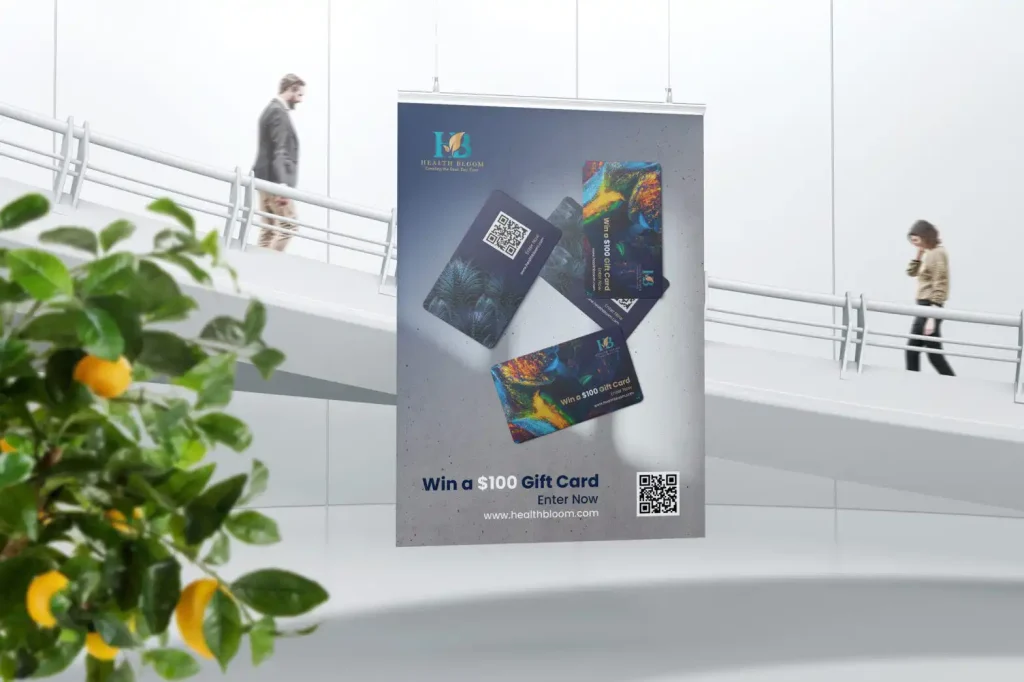 Decals Or Posters With QR Codes
Promote your online store or virtual coupons using a QR code poster.
Making your website accessible with scannable posters or decals is a great way to generate online traffic and remind customers to return. Many businesses create QR code window decals so that street viewers can scan and visit their website or follow them on social media.
If you don't have window space left, consider adding a decal to the wall or doors.

To get started on QR code decals or posters, contact your local TPH Manager.
Contests
The holiday season is a busy time, and engaging new customers is a big challenge. A method to build some buzz is to host a small contest. Encourage people to participate by doing an activity with a small reward. That reward can include store credit, gift cards, or a free item.
Choose a contest that suits your business goals. For instance, try giving away the chance to win a $100 store gift card for all who sign-up for your email newsletter. You can promote the contest on social media as well as throughout your store with posters, point-of-purchase displays and banners at checkout or entrance.
Sidewalk Signage
Another fun way to promote your business is with sidewalk signage. This is a great alternative (or addition) to window decals that can attract people who pass by your location.
Invest in A-Frame signage that can easily be folded out and posted on the street and then folded up to be stored indoors at the end of your store's business hours. You can easily swap out A-Frame displays for seasonal or short-term sales – making it a valuable year-round asset.
Like storefront decals and posters, A-Frames are another opportunity to attract customers with sales, contests and bonus offers.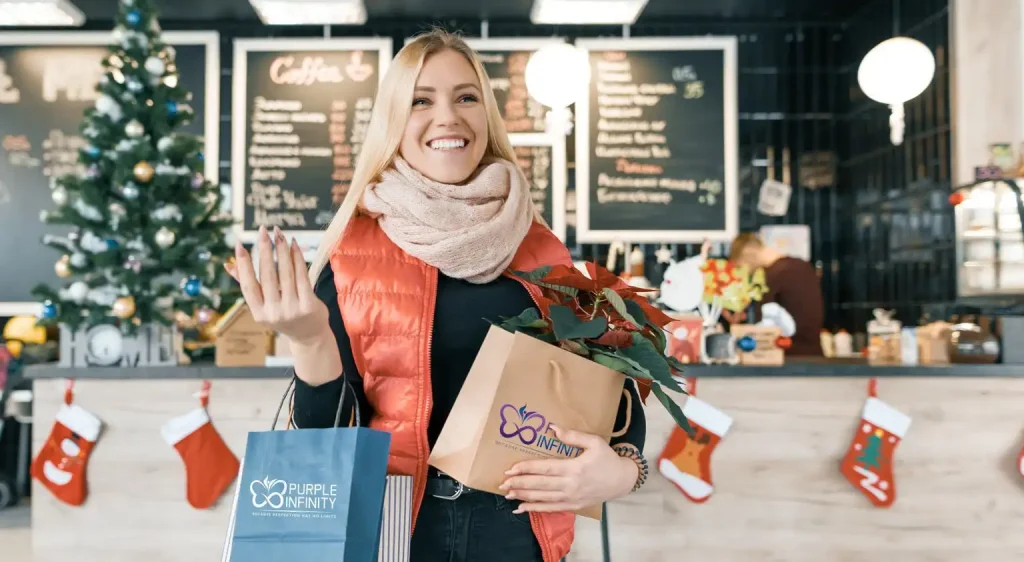 Events
Holiday events are a great way to invite people into your store and connect with your community. People enjoy holiday events, but to generate a turnout be sure to advertise your event on social media, email, direct mail and in-store.
Start by using matching signage to let your customers and those passing by know about the event. You can add a QR code to track RSVPs!
For custom-event displays such as large-scale print or custom shapes, connect with one of our 65 TPH Production Centres across Canada. TPH can support your event with marketing materials, event invitations and custom displays.
Storefront Signage From TPH
For quality, custom storefront signage, turn to TPH! We make it easy to get Christmas signage, holiday signage, and any other storefront signage you need.

With locations in Toronto, Ontario, Calgary, Langley, and more, we offer plenty of options and opportunities to pick the best signage for your business's storefront. Find the location nearest you to order your custom signage today!