The holiday season is a key time for businesses to ramp up their marketing efforts, and custom stickers can be a great way to get noticed. Holiday stickers can be used in a variety of ways, from decorating storefronts and displays to packaging gifts and merchandise. They can also be given out as promotional items or used as part of a social media campaign. Best of all, holiday stickers are relatively inexpensive and easy to produce.
In the age of digital marketing, some businesses might write off print marketing as outdated and ineffective. However, print marketing can still be a powerful tool – particularly for businesses that rely on foot traffic, such as brick-and-mortar retailers and restaurants. Print marketing allows businesses to reach a wide audience with a targeted message.
In today's competitive landscape, businesses need to use every tool at their disposal to stand out from the crowd. For many businesses, print marketing can be a cost-effective way to reach new customers and build brand awareness.
When used strategically, eye-catching custom stickers and labels can help businesses stand out from the competition and boost holiday sales. So if you're looking for an effective way to market your business this holiday season, don't overlook the power of branded stickers.
How Custom Stickers can Help Your Brand
Custom stickers can help your brand to stick out (pun intended) and make a lasting impression with both existing customers and prospective new ones. Good custom stickers are designed to be both visually appealing and durable, so they can stand up to the wear and tear of everyday life. They can also be used in a variety of ways, from being affixed to products to being handed out at events. And because custom stickers are so affordable, you can use them liberally to promote your brand without breaking the bank. So if you're looking for a cost-effective way to get your brand noticed, custom stickers are definitely worth considering.
1. Custom Stickers on Gift Bags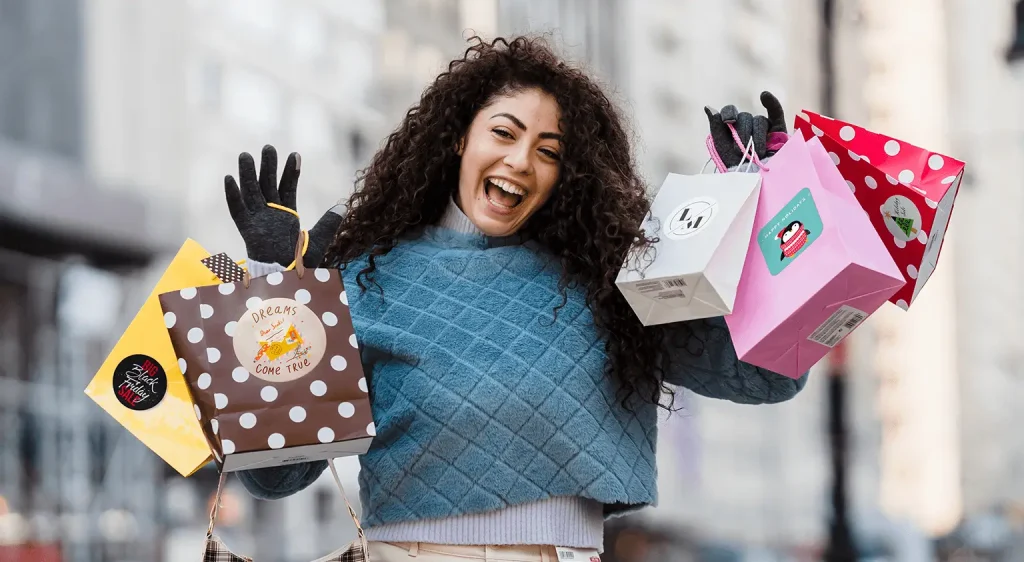 As the holiday season approaches, stores begin to stock their shelves with gift bags of all shapes and sizes. For businesses, this presents an opportunity to use custom stickers to promote their brand. Gift bags are often left unadorned, making them the perfect canvas for custom stickers. By placing stickers on gift bags, businesses can ensure that their logo will be seen by everyone who receives a bagged gift. In addition, custom stickers can be used to convey holiday greetings or special promotions.
For example, a business could use a sticker that reads "Merry Christmas" or "Happy Holidays" as a way to spread good cheer. Or, a business could use a sticker to offer a discount on purchases made during the holiday season. Custom stickers are an easy and effective way to promote your brand during the gift-giving season.
2. Branded Stickers on Thank-You Cards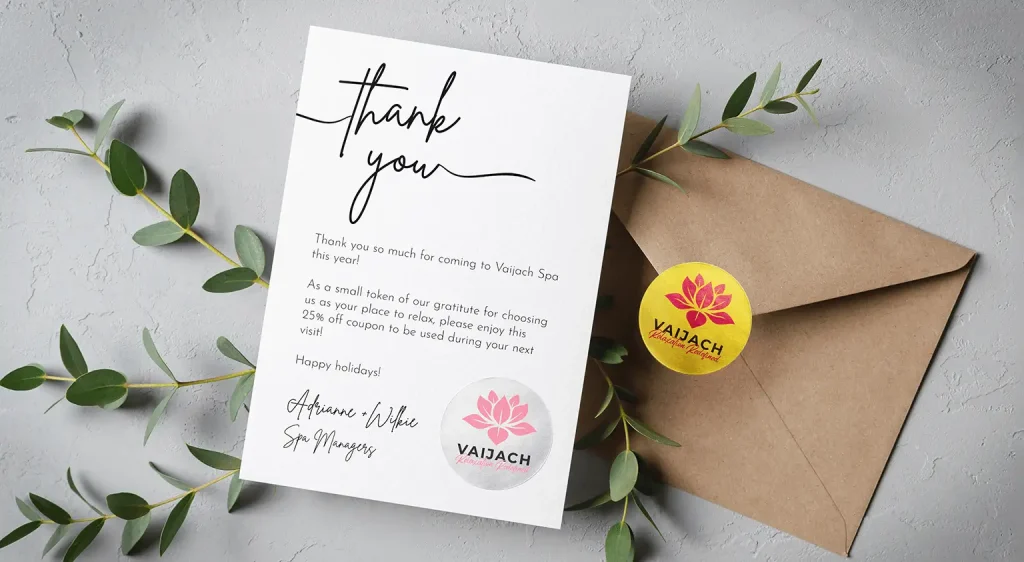 Sending thank you cards is a great way for businesses to show their appreciation to clients or employees. But why stop there? Adding custom stickers to the outside of the envelope is a simple yet effective way to make the card even more memorable. And with the holiday season approaching, there's no better time to send out cards with branded stickers.
There are many different ways that businesses can use custom stickers on their thank you cards. They can use them to promote their brand, showcase their logo, or simply add a personal touch. Whatever the reason, custom stickers are an easy and affordable way to make any card stand out. Plus, they're a fun and festive way to show your appreciation during the holiday season. So if you're looking for a way to make your thank you cards even more special, consider adding custom stickers. Your clients and employees will be sure to appreciate the extra effort.
3. Custom Sticker Handouts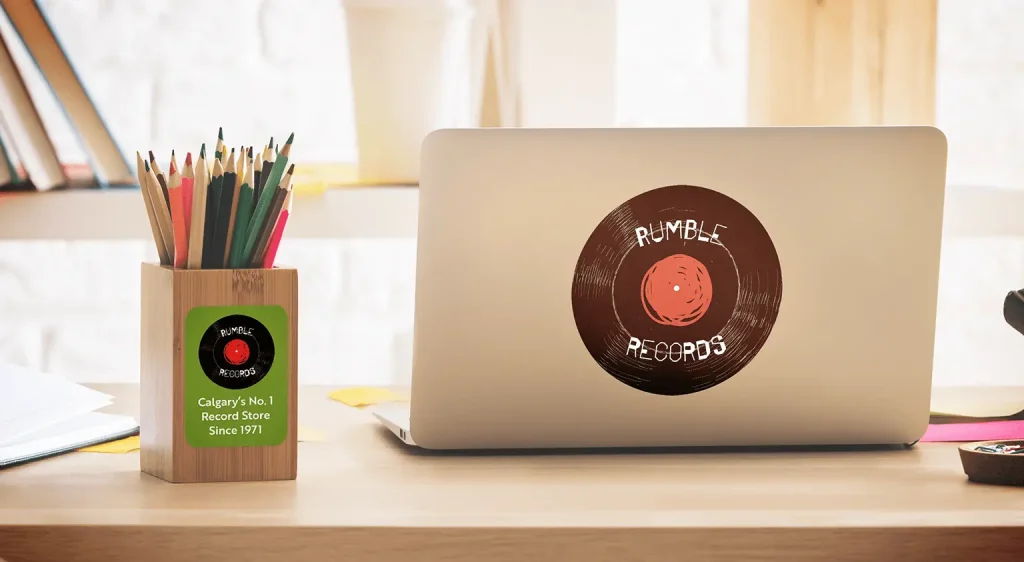 Custom handouts can be a great marketing tool for your business, especially during the holiday season. Handing out custom stickers or other promotional items can help get your name and brand out there, and it's a great way to show your customers that you appreciate their business. Custom handouts can also help you build brand recognition and loyalty; after all, who doesn't love getting free stuff? And during the holiday season, when people are out shopping for gifts, custom handouts can be a great way to get your brand in front of potential new customers. So if you're looking for a way to boost your marketing efforts this holiday season, consider custom handouts – they may just be the key to success.
4. Custom Labels: The Perfect Fit For Your Products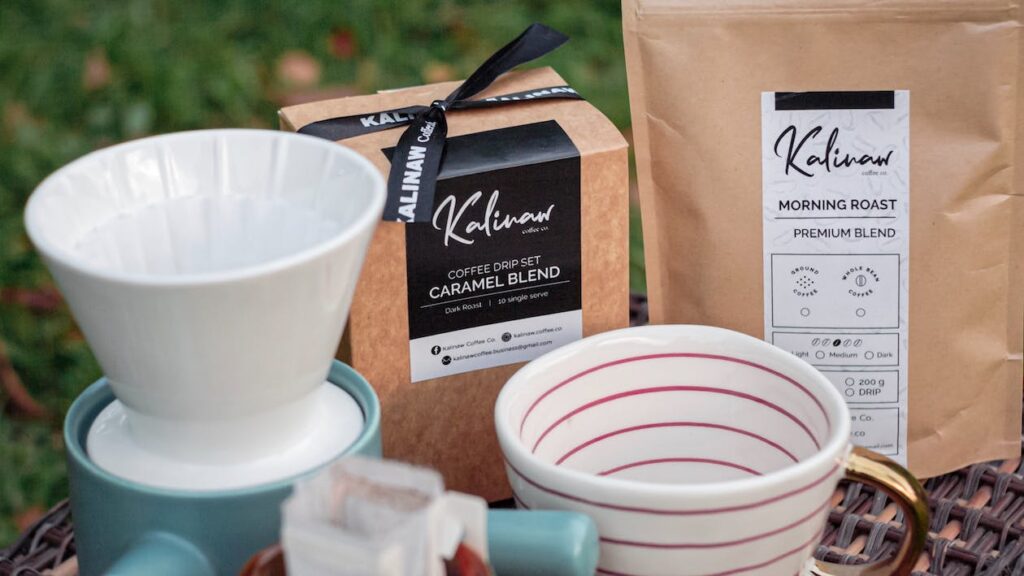 Custom labels are a great way to make your brand and products stand out during the holiday season. By printing your own custom labels, you can ensure that your products have a unique look that will grab attention on store shelves.
You can also use custom labels to create special promotions or limited-edition products that will generate buzz and drive sales. And because die-cut stickers can be printed in any size, shape or color, you can really let your creativity shine. If you want your brand to stand out this holiday season, make sure to print some custom labels with a strong adhesive to help your products shine!
TPH – One Source For All Your Printed Marketing Materials
This year, before the Christmas trees start popping up, contact TPH to get your Christmas stickers. They're perfect for promotional giveaways, product packaging, or even just for fun. If you're not sure where to start, contact your TPH production centre for creative ideas, advice and support from print experts.