Black Friday and Cyber Monday are approaching and consumers will be actively looking for personalized recommendations, loyalty points or bargains from your business. As these retail holidays approach, let's explore creative marketing strategies to take advantage of this peak in consumer spending. We'll run through Cyber Monday ideas for your business, Black Friday loyalty programs, and marketing essentials to offer personalized, actionable communication with your customers.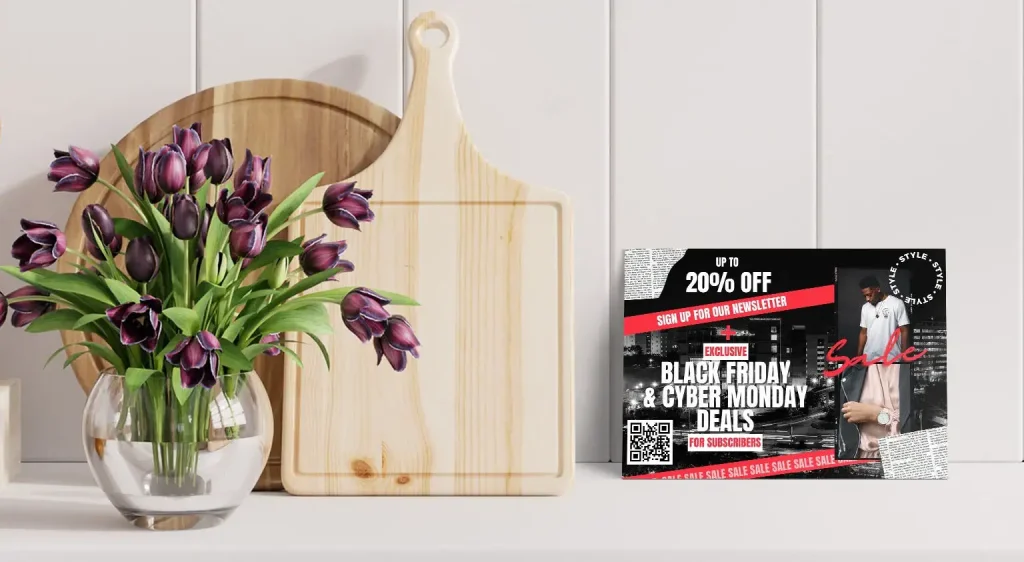 1. Black Friday Deals For Loyal Customers
Show your appreciation for your best customers by offering tailored communication and personalized deals or programs for them. This can be in the form of a VIP loyalty program or through an exclusive email offer. VIP loyalty programs build excitement for your brand advocates who check their VIP status eager to reach the next tier. You can also offer them early access to new products and give them longer sale dates. When focusing on building relationships with customers through this type of program, you won't necessarily need to use jaw-dropping discounts to win their business.
Put relationships with your customers first and reap the rewards of brand loyalty. Use Black Friday and Cyber Monday as an opportunity for tailored communication and exclusive email offers to your most valued customers. Targeted touchpoints build stronger relationships and help to exceed customer expectations. For smaller businesses, this could be through direct communication with Business Development or drip email campaigns that make recommendations based on your customers' interests and shopping habits.

Promote your Black Friday Deals for loyal customers leading up to the sale date with Direct Mail or Thank-You Postcards with orders. Long after Black Friday is over, use these strategies to promote your loyalty programs. Contact your local TPH Manager to get started on design support or Postcard printing.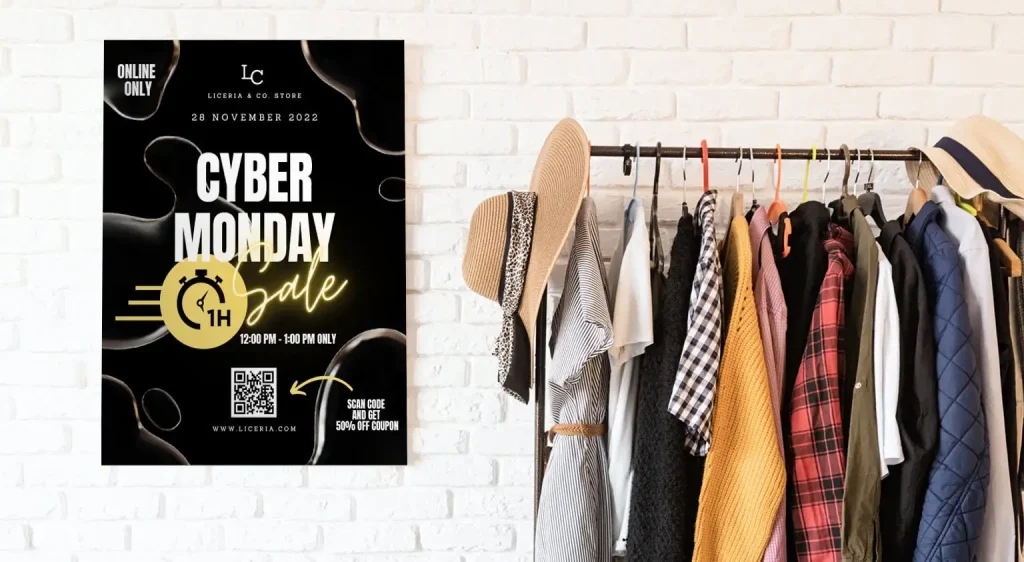 2. Cyber Monday Ideas: Offer A Deal Of The Hour
Create urgency for your Cyber Monday promotions by offering limited time to act on a deal. Set a time of day for a larger discount or sale on a popular product. Pre-promote your one-day sale on your social media, email and website. If you have a retail location, encourage return customers with in-store Posters and Postcards with orders. Don't forget to add a QR code to make it easy for in-store customers to engage with your online deals.
TPH is here to support you in creating your in-store Signage and Marketing Materials. Simply start designing online with Canva's easy drag-and-drop tool or have TPH handle the design by reaching out to your local TPH Manager.
3. Create Custom Posters & A-Frames
Spread the word about your Black Friday and Cyber Monday promotions utilizing your storefront. Welcome in-store traffic with A-Frames, then swap them out with new creative on Cyber Monday to drive shoppers to your website. Try adding a QR code on Posters and A-Frames to entice customers to easily visit your website.
For weather-resistant outdoor signs and displays, reach out to one of our 65 TPH Production Centres across Canada. We're here to guide you on options that will withstand the elements – from heat to rain.
4. Create Channel-Specific Offers
Encourage customers to reap the benefits from your brand in new ways with channel-specific deals. For instance, if you're interested in growing your website traffic and converting more email newsletter sign-ups, offer an exclusive online-only sale. If in-store traffic is low and you find that in-store sales have a higher average order size, make sure to offer exclusive in-store deals or freebies.
You're Black Friday & Cyber Monday Ready!
By putting a personalized approach to Black Friday and Cyber Monday, you're sure to win over more return customers. Loyalty programs are an exciting alternative to jaw-dropping discounts. Channel-specific sales can improve in-store visits or online-only conversions. Don't forget to update your storefront with the holidays to put your best foot forward and drive profitable action.