Public service announcement: posters are not just for college dorm rooms or moody teenagers.
Posters are the best because they are extremely simple to create, frame or hang and they have the potential for a big impact. They're often overlooked for home décor, yet here's why you should entertain adding posters to your space.
Posters can spice up your work life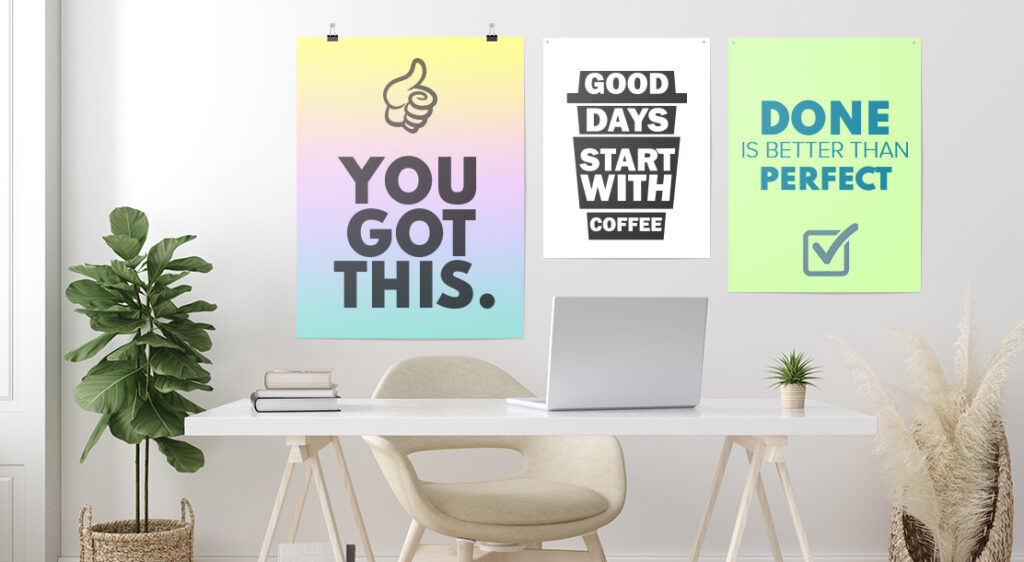 Are you working from a makeshift home office? Is your 'corner office' suite actually a tiny desk between the kitchen and the living room? Add some poster décor to brighten your small space, inspire you on a slow day, or make your colleagues jealous of your set up on a zoom call. Hang them without complications by using command strips, binder clips on nails, or scotch tape.
Posters are practical for any season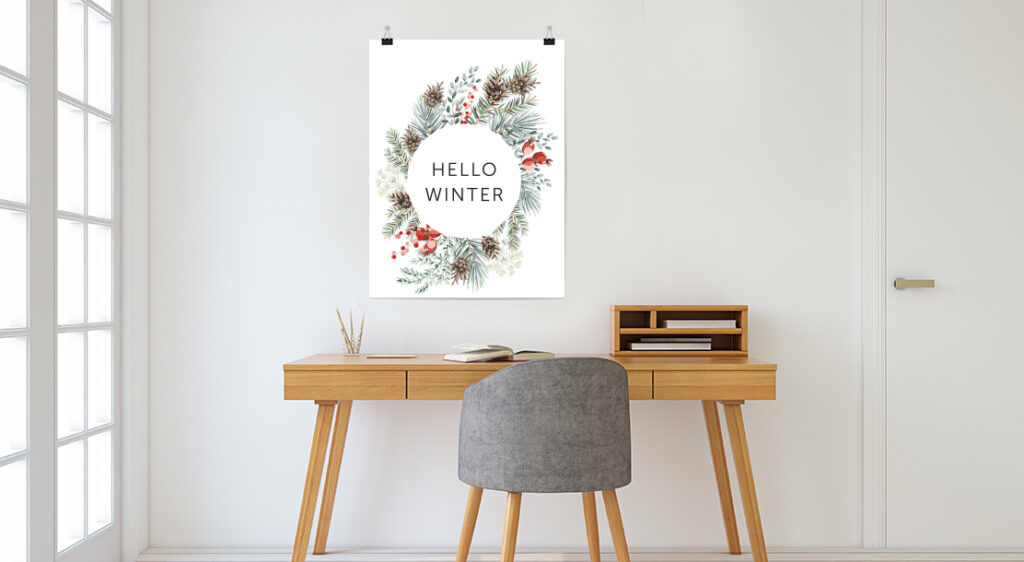 When you'd like to keep your options open, posters are versatile and budget-friendly. Beat the winter blues with some bright and playful office art! Temporary and easily updatable, they are the best way to keep your content on-trend. Hang your posters with binder clips for a modern-industrial office vibe.
Posters are fun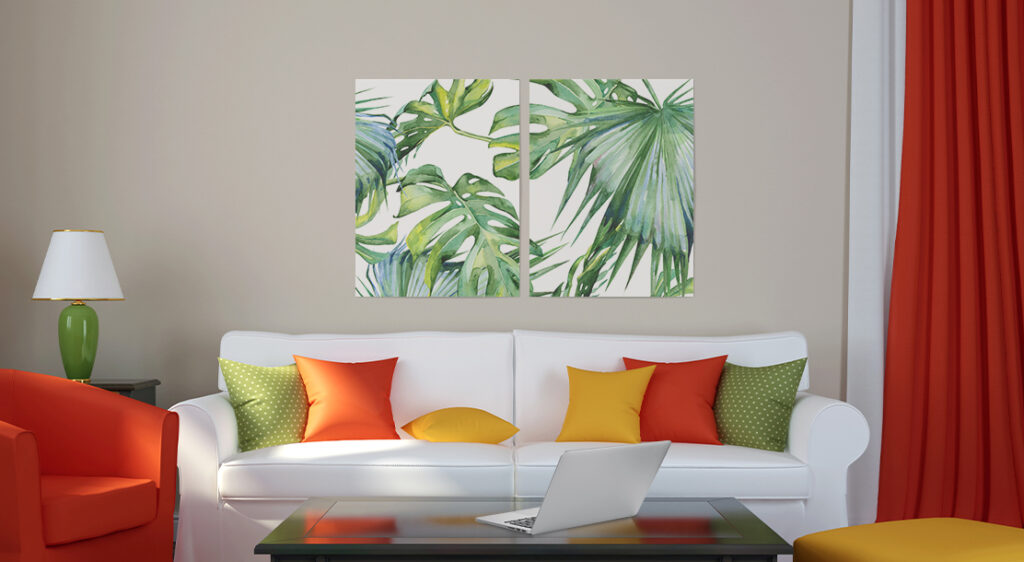 Playful or unexpected design elements make for good conversation and oversized photos printed as posters can make a huge statement. We love the look of a repeated design element as shown below. Hang posters in sets of two or three to get an eye-catching effect.
Did you know?
Posters have indeed stood the test of time.
Originally, posters were either painted by hand on wood or printed using lithography (with oil and water). Luckily, technology allows for less bulky contemporary versions. Try our untearable posters made with durability in mind.
Posters can be designed with your smartphone.
Poster design, there's an app for that – Techlomedia compiled the 7 best apps to make posters.
Thinking about posters from a business perspective?
Here's a checklist of what you should consider to get exactly what you need.
Inside or outside? Outdoor posters need added durability to withstand weather conditions. Consider laminating or protecting your poster between two durable Plexiglas layers in a frame. You can also print direct to Coroplast.
Thinking of something more permanent? It can be helpful to decide if your poster is temporary, or a long term solution. Using hardware like snap frames makes it easy to swap out content as needed.
Freestanding poster display or wall/window mounted? Posters are a close cousin to signs, but posters usually require much less hardware to install. T-frames hold posters that stand alone while adhesive vinyl posters can be mounted anywhere with ease.
Big budget or what budget? Posters typically use paper or cardstock to create low cost signage. Upgrade your poster by experimenting with different large format materials like poster board or even showcase your poster as a fabric lightbox.
Feeling inspired to get moving on your own poster project? Shop online to place your order or contact your local TPH Manager to chat about your next idea.
How we make it
Discover tips and tricks. Meet our project advisors and creative designers.
Serving up fresh ideas daily @tphcanada
Meet innovative creators, find inspiration in the details, and discover outside-the-box design. Connect with us & share your amazing creations.