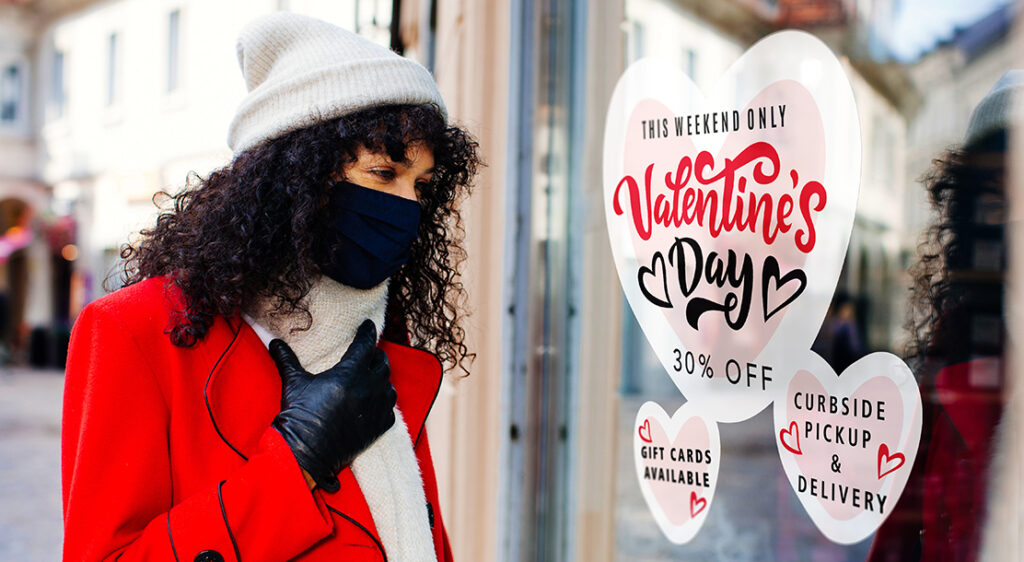 Planning a seasonal marketing campaign in the midst of a global pandemic? Us too. ‍
In the face of unprecedented challenges faced by industries in Canada, businesses must repeatedly re-invent their strategies to reach customers. It takes ingenuity, luck and the ability to pivot and meet customers in the new marketplace of curbside pickups, delivery, and (literal) window shopping.
Here's our list of last-minute product ideas that customers are using to boost sales and engagement this Valentine's Day. We've included three free gift card templates with matching cardholders to help you create a cohesive and beautiful brand, no matter the holiday.
Window decals
If you have a storefront with street traffic, your window real estate is high value! Using vinyl window or wall decals to create eye-catching signage is both tried and true. Be sure to ask about repositionable and removable vinyl for temporary installations.
Decals are simple to install (use a squeegee or plastic card to remove bubbles) and the design options are endless. Need help on the design front? Reach out to our specialized design team in Vaughan, ON to bring your ideas to life.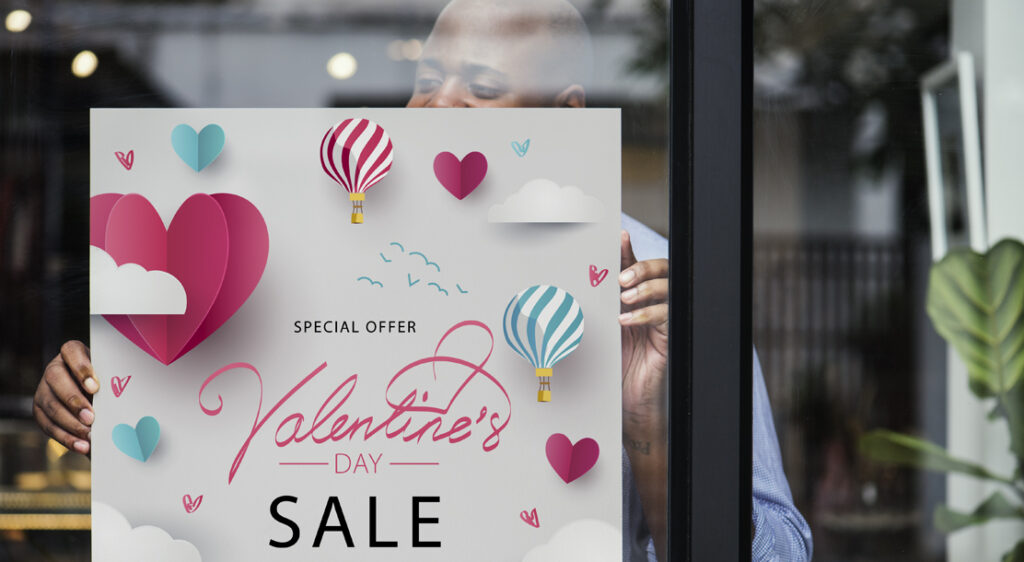 Posters
Keep it simple! Use eye-catching graphics and a clear CTA (call to action) to generate sales. Posters are versatile, budget-friendly and can be readily designed with up to date content. Posters can be installed with simple hanging hardware, or you can invest in frames that allow relevant content to be swapped out as needed.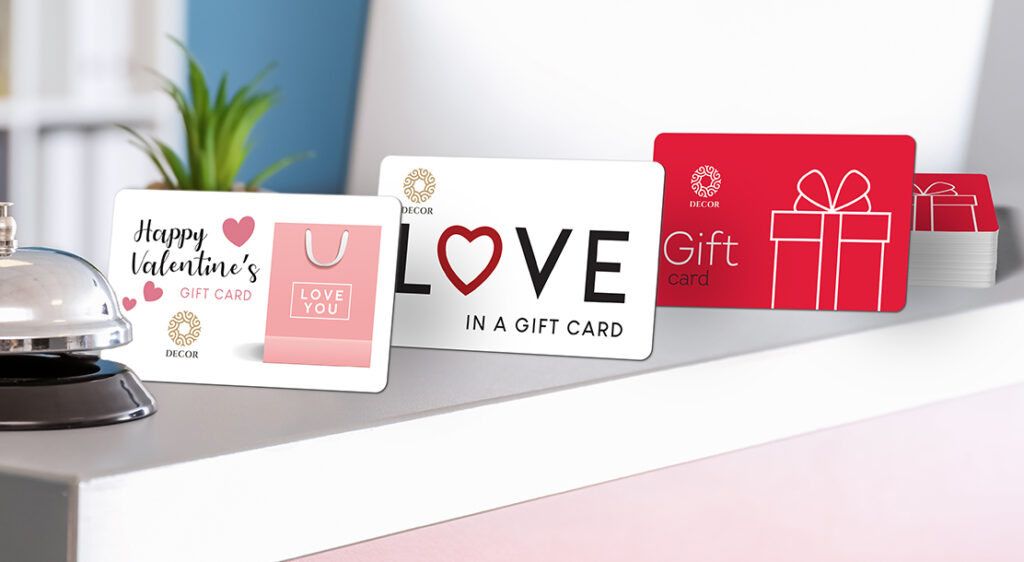 Gift cards & loyalty programs
Reloadable gift cards allow consumers both flexibility and choice. In uncertain times, they also provide much-needed support to small businesses. Pair beautiful gift cards with a digital loyalty program to create a seamless customer experience and increase sales.
The Neighbourgood, an incredible Toronto startup created a non-profit to promote gift card programs for local businesses with limited resources due to Covid-19. Their digital process connects businesses with creatives to form a social enterprise that is building amazing community connections.
Consider adding seasonal gift cards to your marketing strategy and product offering. We've designed three Valentine's day themed, print-ready gift card templates with matching cardholders just for you (click links to download). Simply add your logo and get in touch with TPH Manager, Pavel our in-house card printing expert.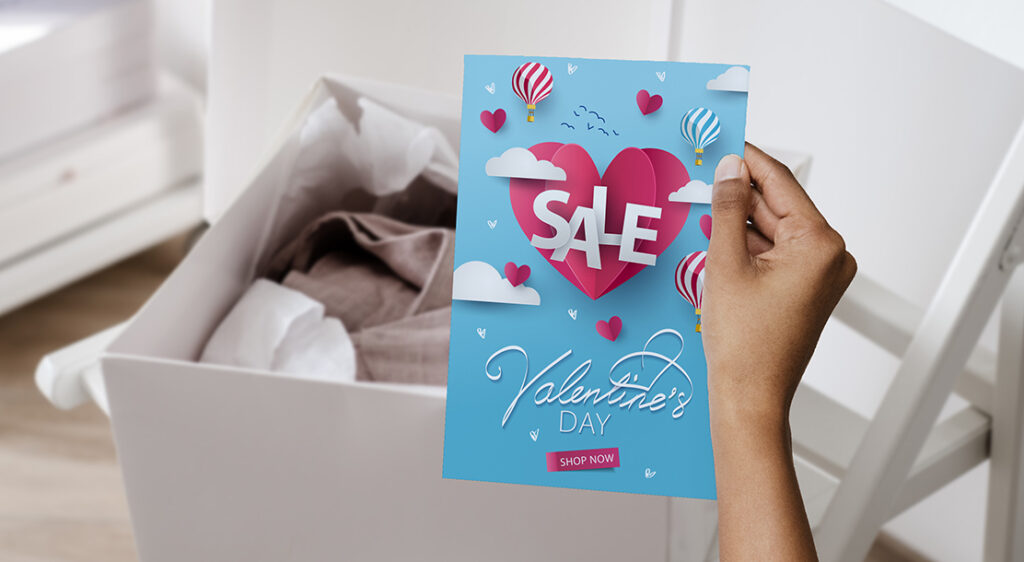 Postcards
When delivery and unboxing are one of the strongest points of interaction with your customer, it can help to add top-shelf branded content. There are tons of ways to creatively use postcards to engage customers. Here are a few of our ideas:
Introduce your brand's story
Include a follow-up promotion
Add a personal touch with a thank you note
Showcase customer-generated content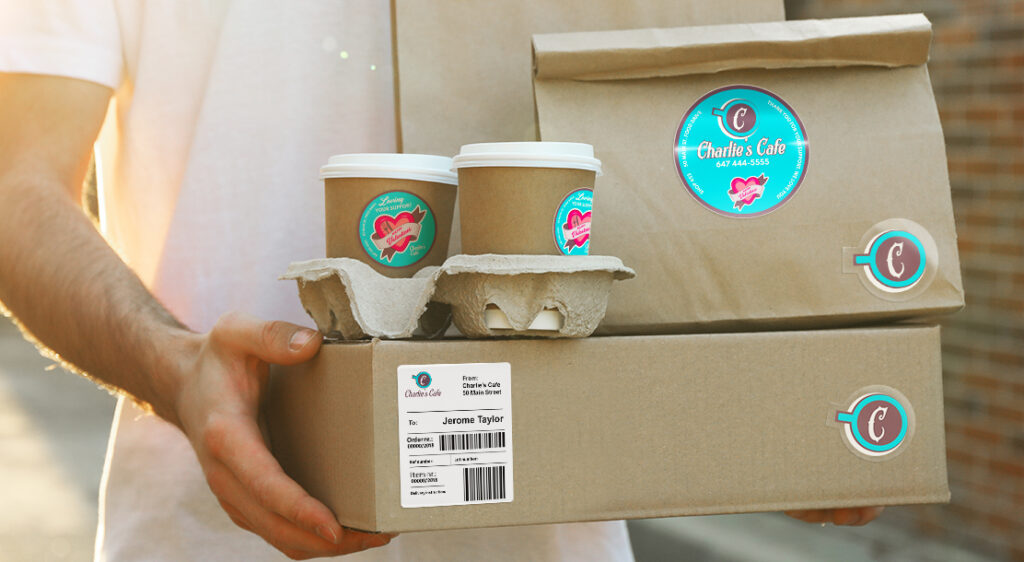 Labels
Labels will make any generic packaging look custom made. In fact, they provide such a huge opportunity for crafting fun, beautiful content in your business's offerings. Try kicking it up a notch and experiment with variable label printing, use unique images or QR codes that offer an interactive digital or social element to create a highly personalized experience for your customer.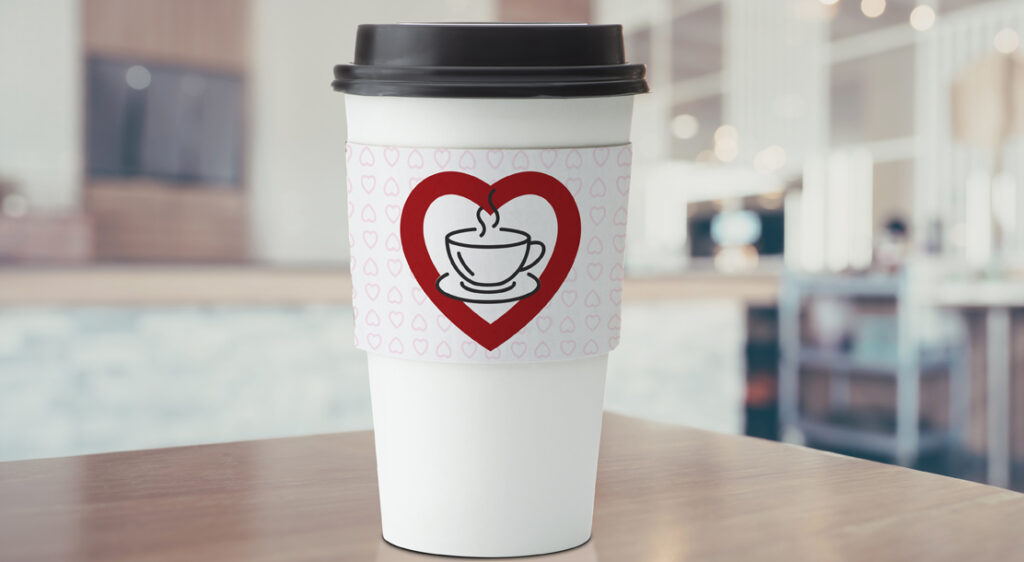 And MORE! Don't limit yourself to the product menu. The world of print is no longer just ink on paper. When it comes to thinking outside the box, let us help you build something you're proud of.
Thanks for reading! Feeling inspired to get moving on your own project? Shop TPH Market to order online or contact your local TPH Manager to chat about your next idea.
Love this post? Check out: