If you're looking for wedding inspiration, Pinterest is a popular starting point. But what if you're searching for custom print materials with value that you can trust? You're searching for wedding invitations and signage that can be made in a timely fashion, all in one place. That's where TPH comes in.
After pinning your extravagant boards, you're ready to bring your designs to life and TPH can help!
The problem? The items need to be custom and you're more into binge-watching Netflix. Or maybe you're artistically talented but you've realized that you've run out of time or willing bridesmaids.
We're here to save you time, stress and most importantly, help you bring your vision to life.
What wedding décor can I go to TPH for?
We can assist with design, printing large and small format, and even laser engraving. The possibilities are endless. We can help you bring your vision to life with stunning invitations, menus, guestbooks, and signs. We can even design your wine labels, removable floor decals, table seating charts, and wall murals.
Your wedding, personalized.
Not sure if we can help? Contact your local TPH production centre.
Can TPH really create signs and invitations on par with Pinterest?
Yes! At TPH we say that we're our own best kept secret. We print everything from your flawless RSVPs to individualized table charts and way-finding signage or floor graphics. Our experts can suggest the most effective solution for nearly any surface.
Here's our top 8 "pinnable" wedding décor items that you can request at TPH.
1 – Flower wall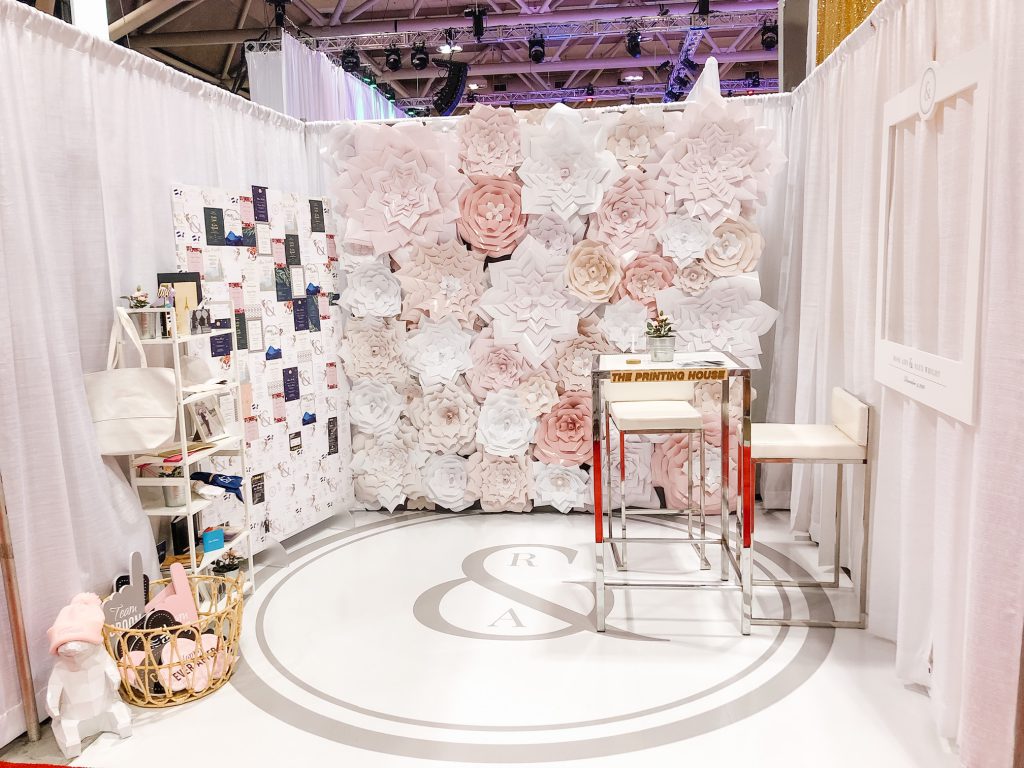 Our custom flower wall is a show-stopping photo opportunity! It's a stunning backdrop for your wedding or wedding shower.
How was it made?

Three different shapes of flowers were assembled on an 88.5" x 88.5" backdrop. The petals were printed in various colours on glossy recycled photo paper to emphasize the dimensional look of the blooms. The final step was hand detailing all of the flowers, adding subtle curves to the petals for a more realistic appearance.
Connect with us to communicate your vision & one of our design specialists will help bring your design to life.
2 – Table numbers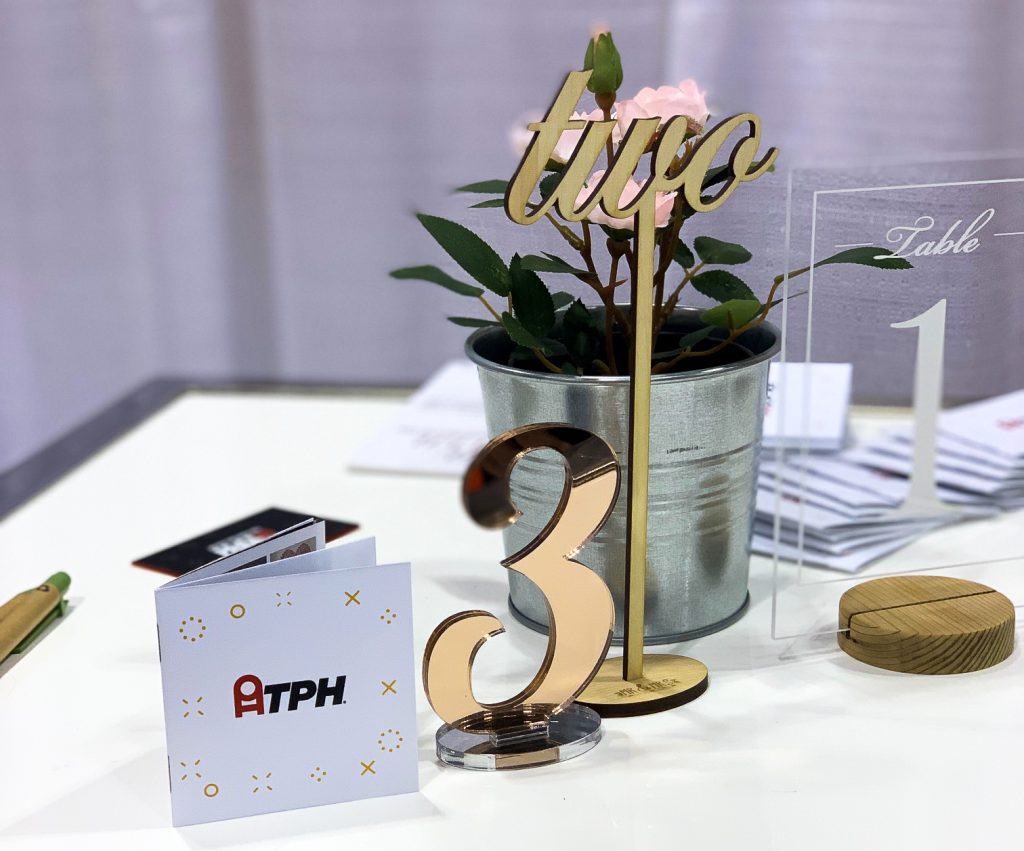 From the traditional printed table numbers to print calligraphy on acrylic glass. Whether your wedding's aesthetic is contemporary elegance, DIY, or romantic vineyard, TPH can capture it.
3 – RSVPs and save the dates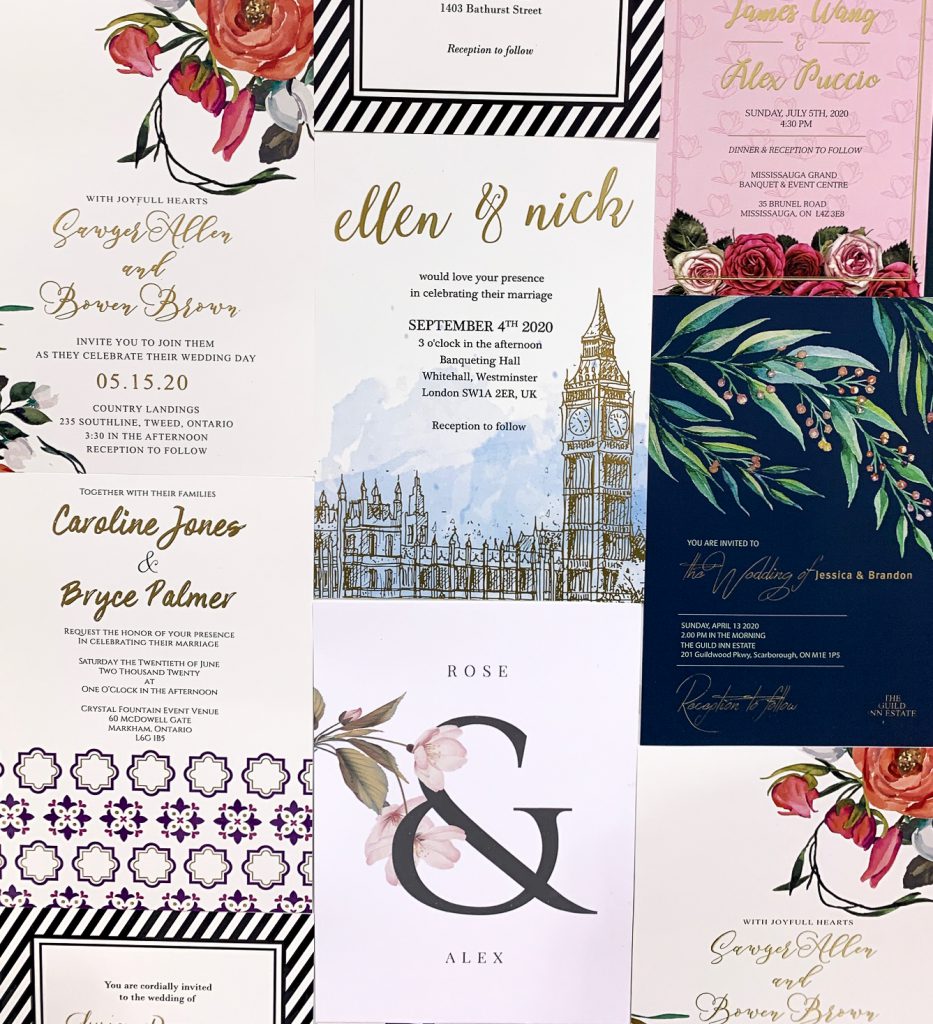 For the couple that stands out.
Our high-quality finishing options give your wedding materials a luxurious edge.
4 – Wine labels and tags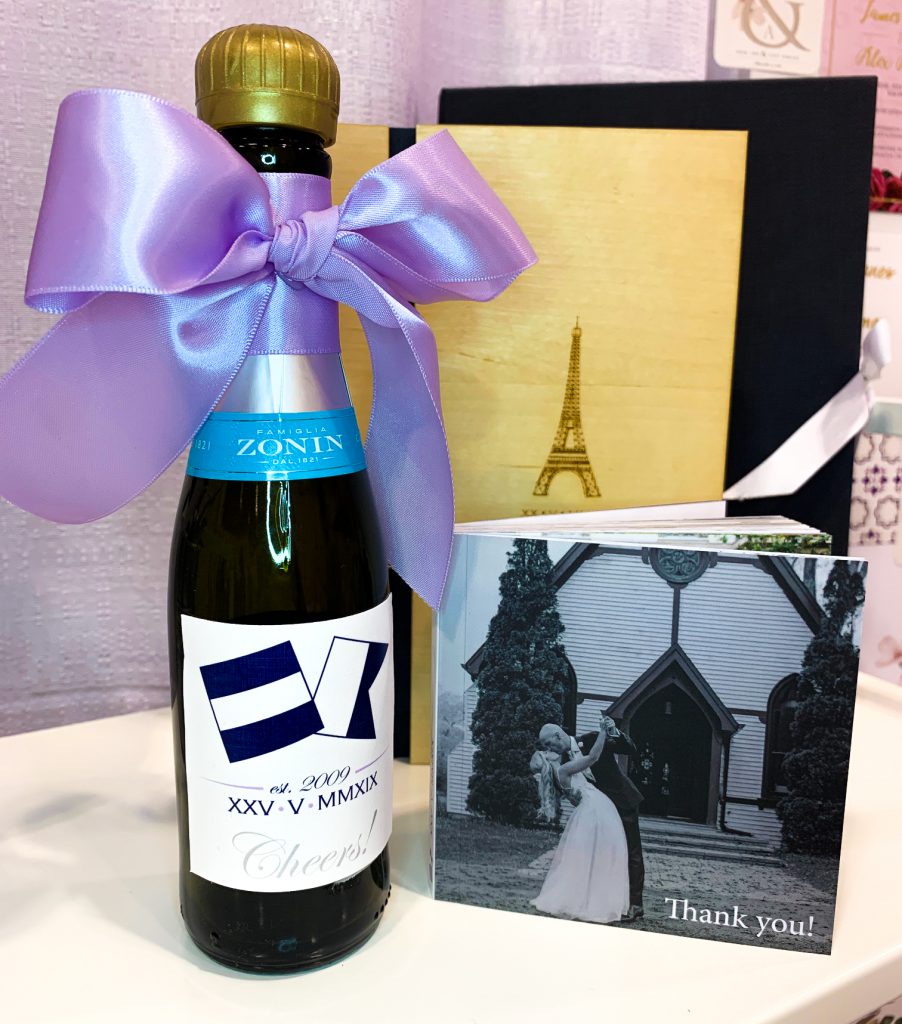 From tags to labels, ensure you have a memorable memento of your special day.
We recommend matching wine labels and tags to the style of your wedding invitations.
Go beyond the traditional and create unforgettable, unique keepsakes that will get your guests talking.
5 – Embroidered fabric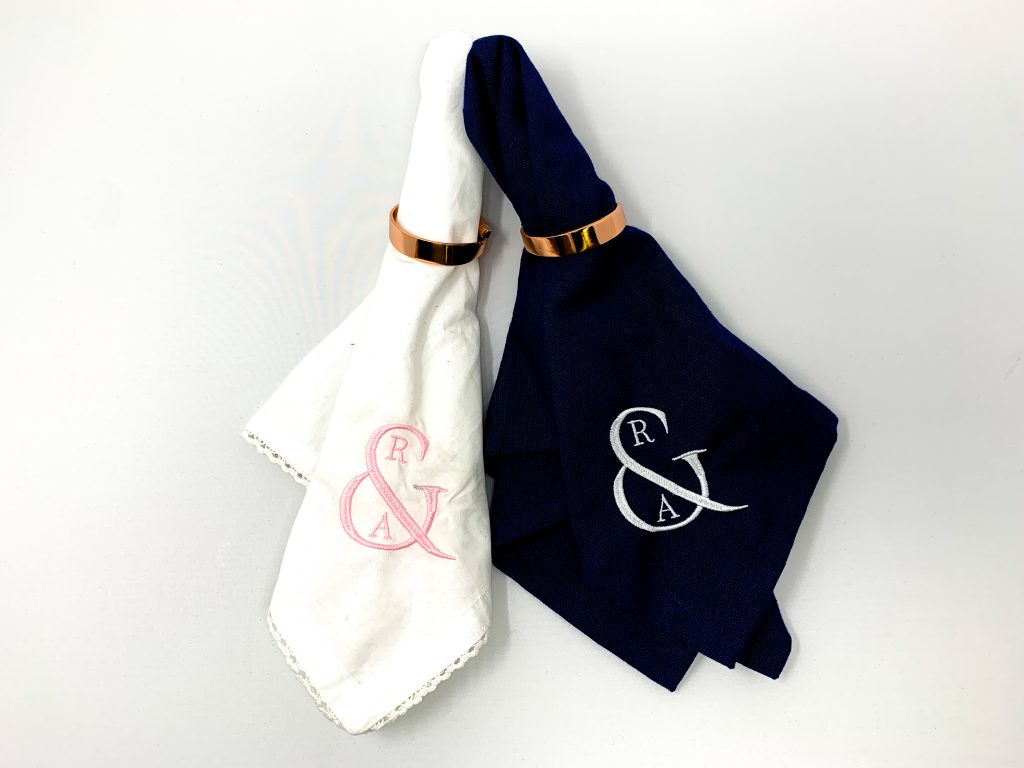 More than paper.
Explore our embroidery options from clothing to monogrammed napkins.
We couldn't resist sharing a few of our lesser known favourites that will have brides saying "You can do that?".
6 – Clothing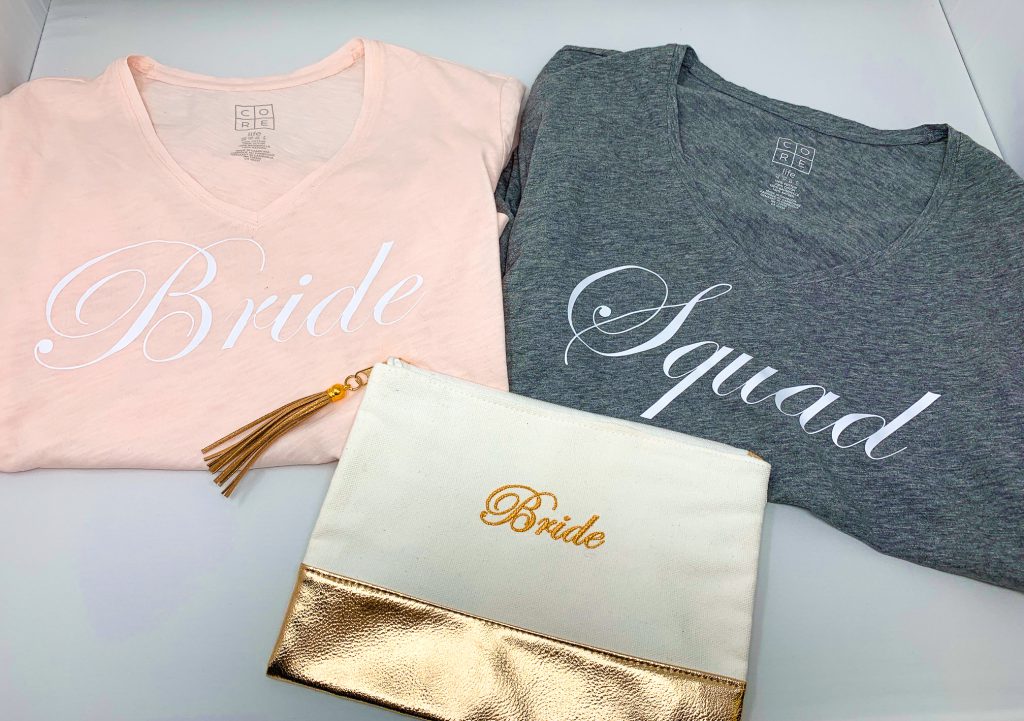 Yes, even clothing.
The bachelorette and buck and doe are covered with these bride squad essentials.
7 – Floor decals
Our vinyl floor graphics are easy to install and remove. They can be used to customize your dance floor, for way-finding or welcome signage.
8 – Signs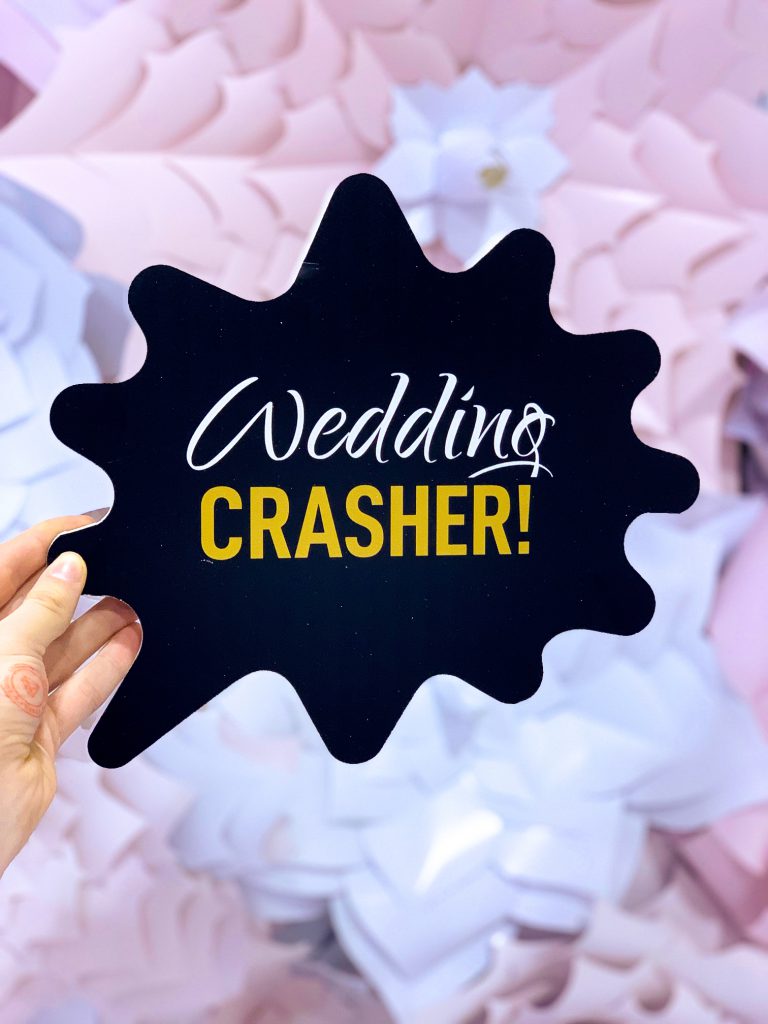 From photo booth props, welcome signs and schedules to way-finding signs. Some popular print materials include wood signs and chalkboard a-frames. We'll match your vision with ease and speed.
Loved our wedding print materials?
If you're ready to find out more, contact your TPH location. Let us combine our print expertise with your wedding aspirations. Together, we'll bring your wedding board to life!
How we make it
Discover tips and tricks. Meet our project advisors and creative designers.
Serving up fresh ideas daily @tphcanada
Meet innovative creators, find inspiration in the details, and discover outside-the-box design. Connect with us & share your amazing creations.