Discover the benefits of postcard marketing with these helpful tips for postcard design. You'll learn how to run direct mail campaigns that increase brand awareness, bring in leads and help your business generate more revenue.
Direct mail is incredibly effective, but many marketers avoid it due to concerns over high printing costs. One way to enjoy the benefits of direct mail while keeping your costs low is to run a postcard campaign.
Creative postcard design can help your postcard campaign stand out from the rest. But what's even more important is the postcard's message. A well-written postcard with a strong call to action can generate a response rate that is significantly higher than other direct mail formats. And because postcards are less expensive to print and send than other types of direct mail, they offer an economical way to reach your target audience.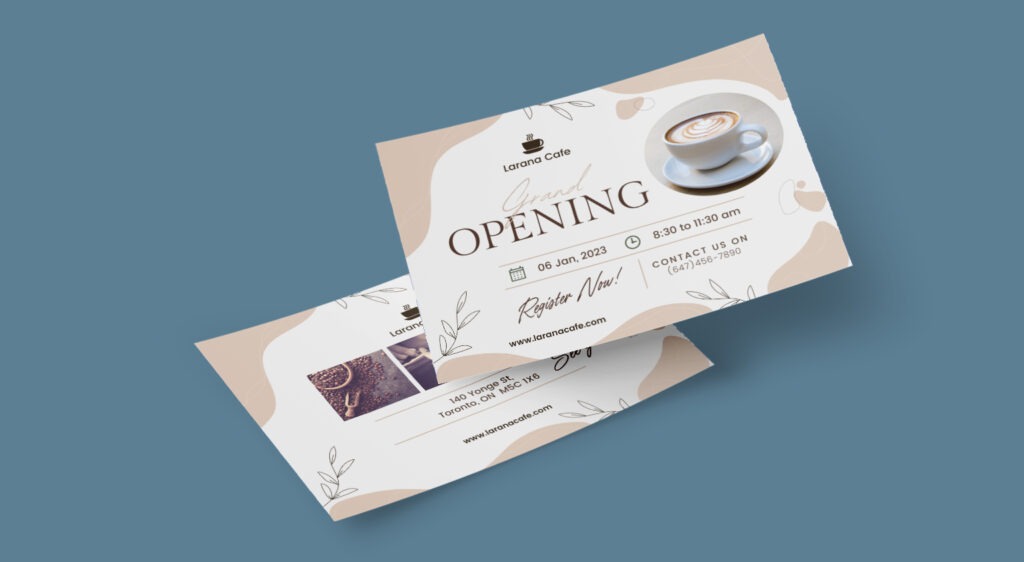 How do you design a postcard that brings leads?
For a successful postcard marketing campaign, you need to have just the right balance of text and images. Remember that you have just a few seconds to capture the attention of potential customers. Aim for no more than 100 words on your postcard mailer.
Another way to get leads is to use feature-benefit writing. A list of product or service features isn't enough to get prospective customers excited about your offer. You need to show them why those features are helpful. Focus on how taking advantage of your offer is likely to help the customer. Will it save them time? Reduce frustration? Slash the customer's costs in half? Make sure each postcard marketing campaign highlights the benefits of working with your company.
When you send out a postcard, there's no way to predict which side of the card members of your target audience will see first. That's why it's critical to make sure both sides of the card contain a strong call to action. Encourage potential customers to call, visit your website or take advantage of a special offer.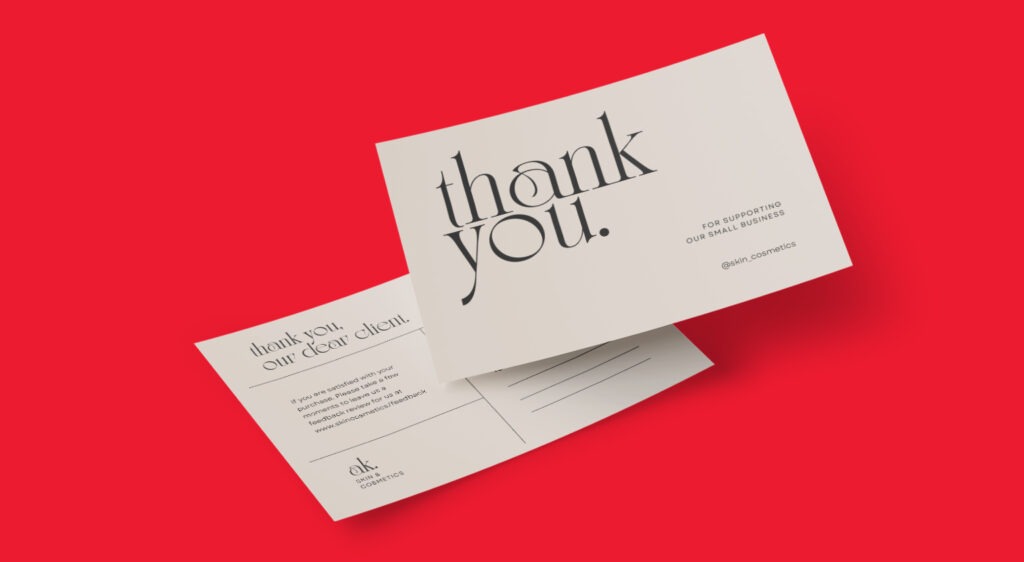 Create a personalized thank you postcard
In a world where nearly everything is done in just a few clicks through mobile and social media, it can be easy to forget the importance of personal interactions. However, businesses that take the time to thank their customers with a personalized thank you card are sure to stand out.
In addition to showing appreciation for their business, thank you cards can also help to build goodwill and loyalty, which quickly translates into increased customer satisfaction and encourages repeat business. Businesses that take the time to send thank you cards are sure to reap the rewards.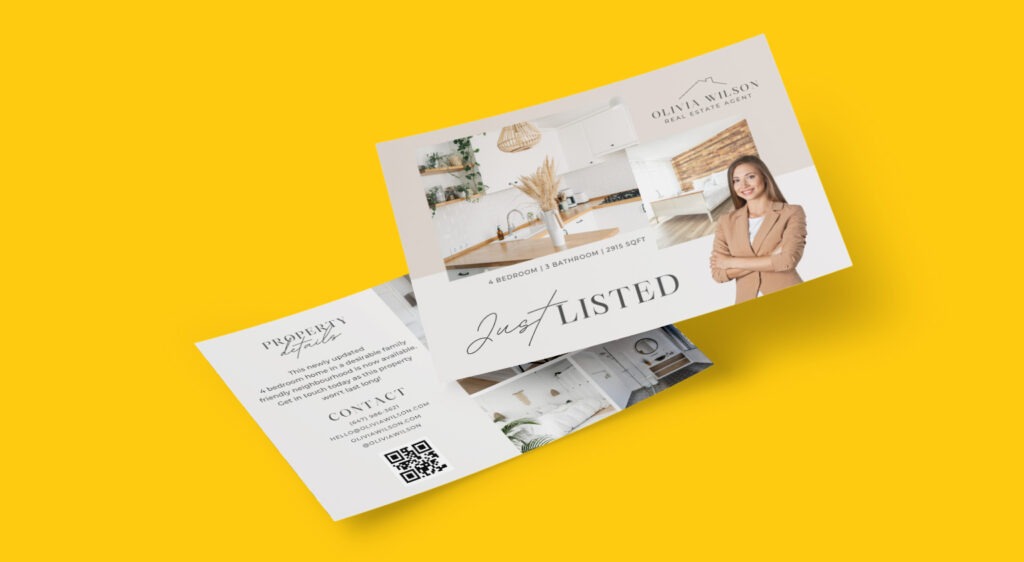 Include a QR code
QR codes have become increasingly popular in recent years, and for good reason. QR codes offer a quick and easy way for customers to access additional information about a product or service. When used in a direct mail marketing campaign, QR codes can provide customers with instant access to special offers, coupons, or product information. QR codes can also be used to track the success of a marketing campaign by measuring how many people scan the code. Including a QR code in your next direct mail marketing campaign is a great way to engage customers and track your results.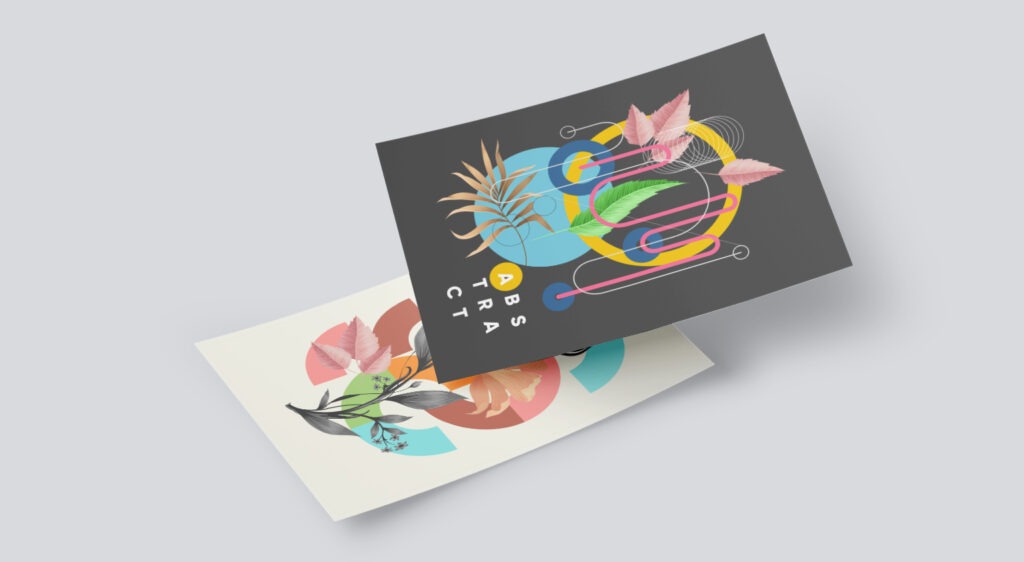 What makes a good postcard design for business?
To succeed with postcard marketing, you must apply some basic design principles to each campaign. The top tip for designing effective direct mail postcards is to avoid clutter. Target customers should be able to understand your offer within just a few seconds. When possible, use bulleted or numbered lists to break up long lines of text and make your marketing postcards easier to read.
Online marketing and print marketing have several things in common, namely the need for eye-catching designs that use visually appealing color combinations. Choose a color scheme that matches your brand image and complements your message without distracting the reader.
Another thing digital marketing and marketing via physical mail have in common is the need to use high-quality images. When you send postcards, you need to use high-resolution images that don't appear distorted when they're printed.
Finally, brand recognition should be at the centre of your postcard design scheme. Make sure the design includes your company's logo and slogan to reinforce your brand message. If you offer a high-value product or service, reassure the customer by including logos for your company's professional certifications or memberships.
How much does it cost to create a postcard?
The cost of printing a postcard depends on several factors, including the type of paper you select, the finish you select, the size of the postcard and the size of the order. Custom postcards also cost more than postcards made from templates. For example, a batch of 50 premium postcards may cost around CA $0.80 each, while 1,000 of the same postcard may only cost CA $0.27 each.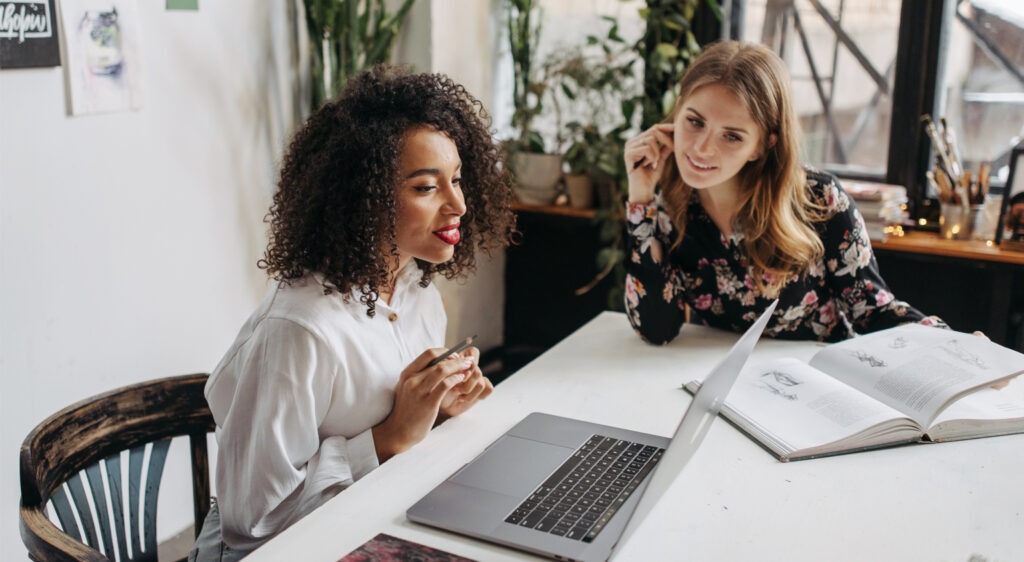 Get expert assistance with postcard marketing from TPH!
Looking to send out a postcard, but not sure where to start? Look no further than tph.ca! We've partnered with Canva, one of the leading design platforms, to bring you thousands of free postcard designs. And thanks to their drag-and-drop tool, it's easy to customize and personalize your postcards with just a few clicks.

At TPH, we pride ourselves on being able to bring your ideas to life. Whether you're looking for postcard design or something else entirely, our designers at locations across Canada are happy to help. We'll work with you to make your vision into reality, and we'll make sure that you're happy with the final product.
To get started, simply find your nearest location and get in touch with one of our designers today.