If staying in is your guest of honour's choice – Mother's Day, graduations, and birthdays can be tough to plan. If you want to make your special occasions a bit more memorable then try putting the spotlight on the person you're celebrating in ways you wouldn't have thought of before.
We'll walk you through displays, decoration, and activity ideas that you can make happen from the comfort of your home.
Lawn signs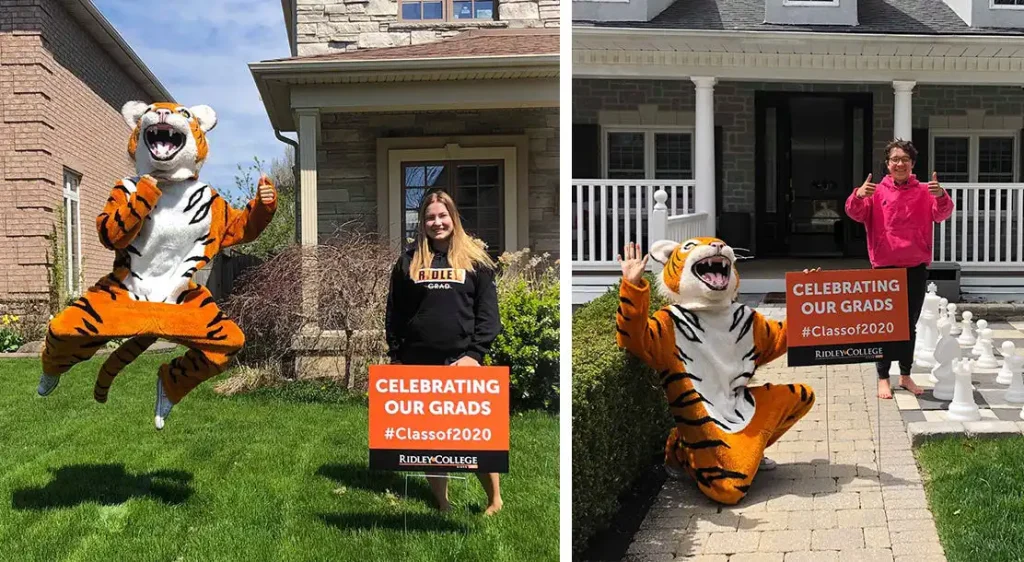 For those with space to spare – an abundance of yard signs on your front lawn is one way to show someone that they're the center of attention.
Try lawn signs on these holidays:
Mother's Day.
Father's Day.
Birthdays.
Graduations.
Date nights.
Anniversaries.
Elementary schools to universities have been showing their appreciation for their graduates with lawn signs. Some schools have chosen to group lawn signs together for a virtual commencement ceremony, while others like Ridley College have gone as far as to put these yard signs on each graduates' lawn.
The idea has since emerged as a thoughtful addition for other holidays such as Mother's Day, Father's Day, and in the case below – a sweet sixteen.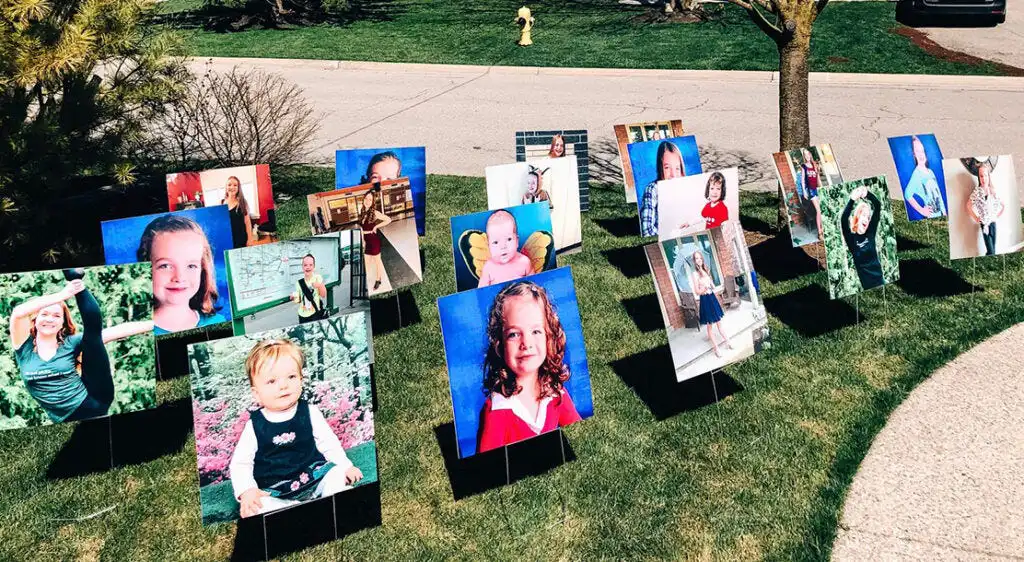 Posters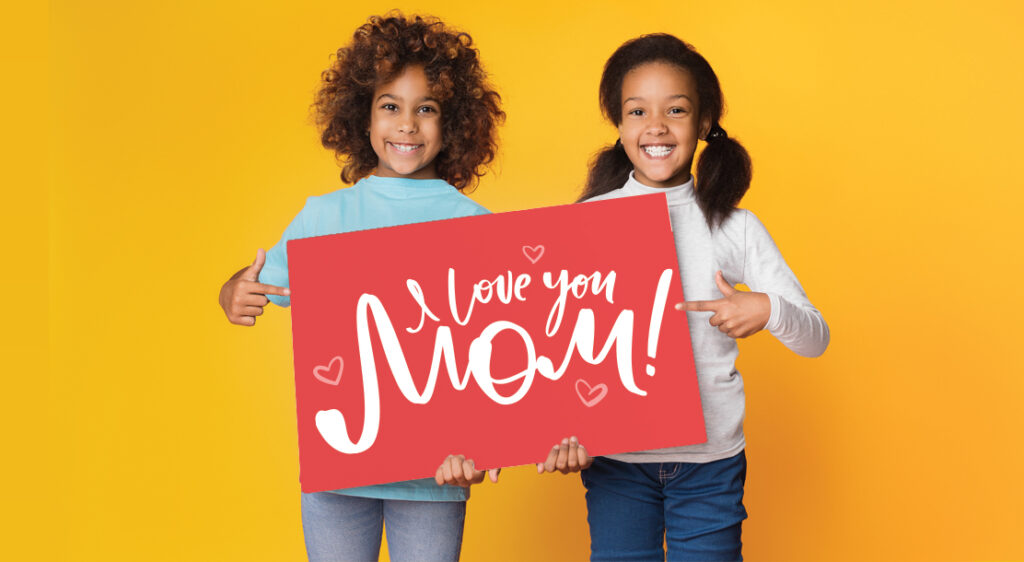 If you're a fan of keeping the celebration to the interior of your home – posters would have a similar impact.
Try posters on these holidays:
Mother's Day.
Father's Day.
Graduations.
Birthdays.
Anniversaries.
Posters can be homemade, text-based, or filled with photos!
As we showed with lawn signs, try putting memories of your family throughout the years on scattered posters throughout your home. Wish her a 'Happy Mother's Day' with posters that turn your home into an event space!
Posters with a pop of colour are fun for a photo op. Have the kids pose with signage so that you can document the day in your photo albums or on social media.
You can also use posters to make different stations – whether it's fake bars and restaurants or by sharing different activity stations! Try turning your kitchen into your favourite restaurant, your patio into a tiki bar, and your living room into a coffee shop.
Use posters to mark different arts, hobbies, and crafts stations to spend time with kids. This can make activities feel like planned events – making it that much more thoughtful and fun.
Paper decorations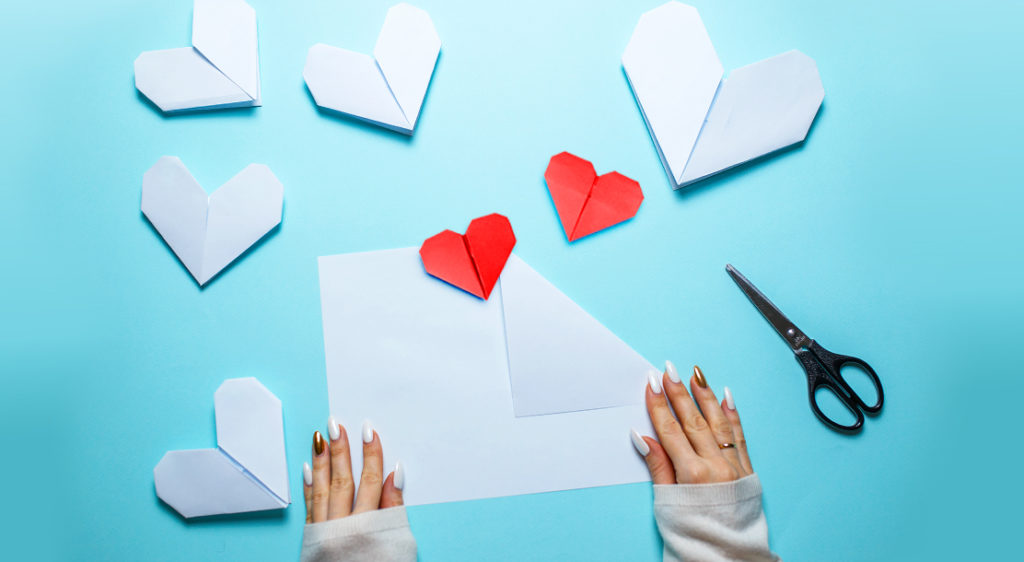 You can make beautiful decorations around the house out of just a piece of paper.
Try paper decorations on these holidays:
Mother's Day.
Father's Day.
Birthdays.
Date nights.
Anniversaries.
Try cutting up your own confetti, making your own art, or creating paper chains! Construct a chain of hearts with string or magic wands with popsicle sticks. These can be made easily at home – making a big impact.
T-shirts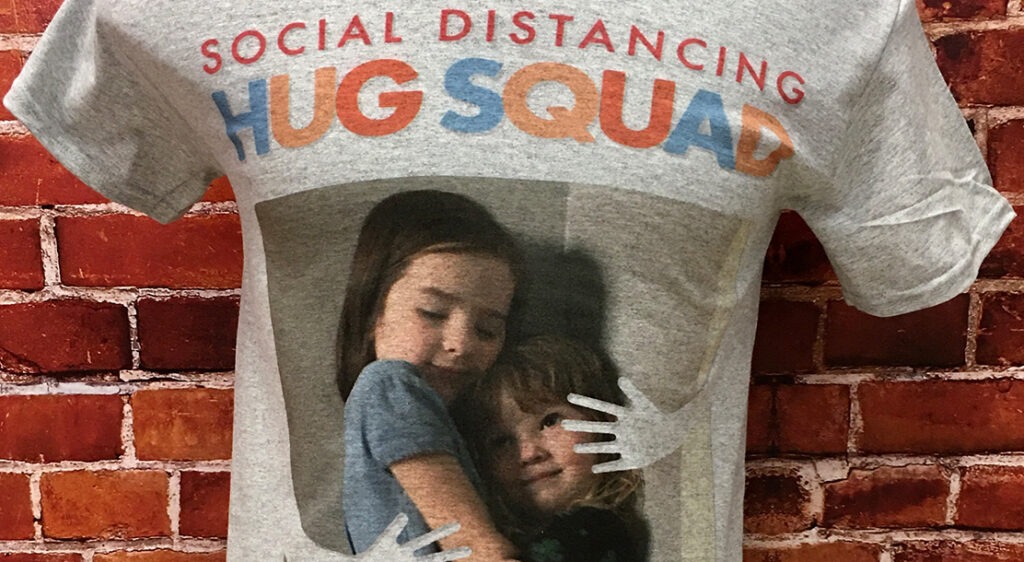 Custom t-shirts are another way to showcase photos of your friends and family – making the guest of honor's day more special.
Try t-shirts on these holidays:
Mother's Day.
Father's Day.
Birthdays.
T-shirts can be a canvas for sentimental photos or even quotes from your guest of honour! For Mother's Day, think of putting special advice your mom is known for sharing on a shirt.
With some families being further apart, t-shirts can surprise your loved ones by showing them you're thinking about them. One of our TPH Managers, Ryan Fox, shared this t-shirt example of his family members sending love from a distance.
Whether you choose homemade crafts, decorations, or signs – these easy ideas will make a guest of honour feel the love! If you'd like to create a custom t-shirt, poster, sign, or you have another idea you'd like to bring to life – your TPH Manager can assist.
Whichever way you choose to celebrate – we hope you are creative with showing you care.
How we make it
Discover tips and tricks. Meet our project advisors and creative designers.
Serving up fresh ideas daily @tphcanada
Meet innovative creators, find inspiration in the details, and discover outside-the-box design. Connect with us & share your amazing creations.