PAPERCRAFT
3D paper models and sculptures.
Dream it. Make it.
Shop our low-poly templates or design your own. Assemble with adhesive tabs to create stunning geometric sculptures.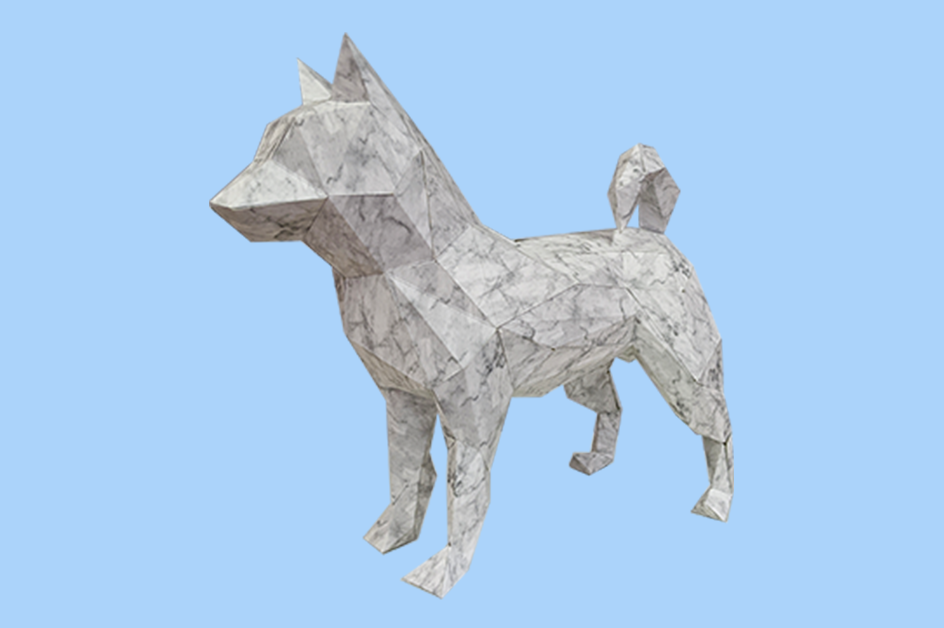 Mini-papercraft, perfect for tabletops, POP, and multi-structure displays.
Additional Info

Up to 18"
Common use: countertop display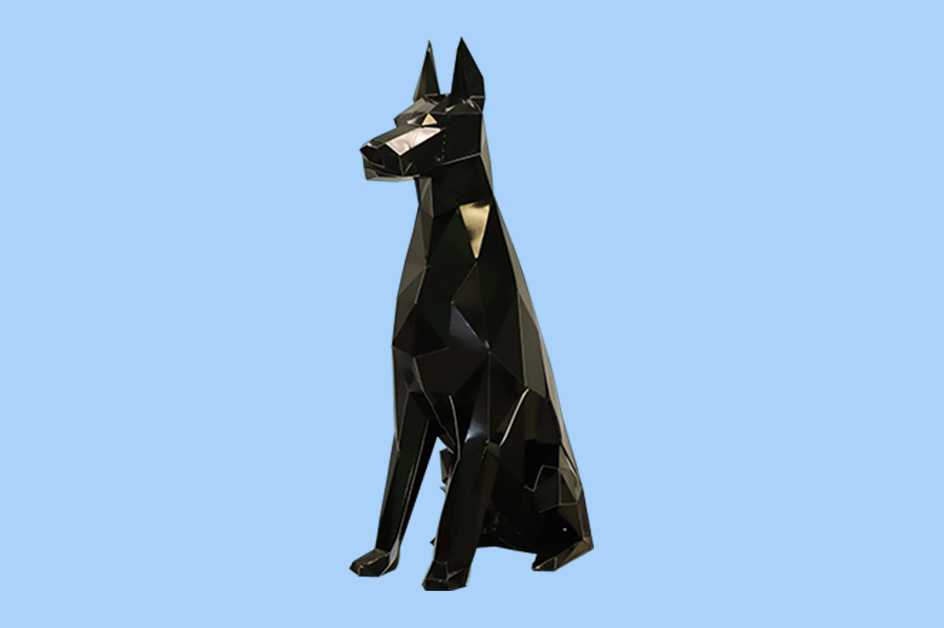 Big, bold, freestanding papercraft structures.


Additional Info

Medium 30"- 32"
Large 40"
XL 50"-55"
Common use: events, retail display
ASSEMBLY & DELIVERY
Choose your own adventure. DIY or opt for a pre-assembled papercraft.

FLAT PACKED
Kit can be shipped flat. Ready to assemble. Instructions included.

PRE-ASSEMBLED
We'll take care of the folding and gluing. You get a finished product.

BEST USE
Create a unique papercraft display or use the sculpture assembly as a team-building exercise.
Retail Displays
Events
Seasonal Decor
Office Decor
Team Building
Trade Show Displays
Frequently Asked Questions
How long does assembly take?

It can take up to an hour to assemble.

Will I need glue or tape?

You can use either. We recommend double-sided tape.

Do I need to supply a pattern for the papercraft animals?

No. You can choose a custom pattern or opt for a plain colour. 

Do you ship orders?

Yes, we ship across Canada and the USA. 

Can you help me design a project?
When do I get my order?

For online orders, expect a turnaround time of 2-3 business days. For projects with added complexity, ask us for an estimated turnaround time.
How we make it
Discover tips and tricks. Meet our project advisors and creative designers.
Serving up fresh ideas daily @tphcanada
Meet innovative creators, find inspiration in the details, and discover outside-the-box design. Connect with us & share your amazing creations.