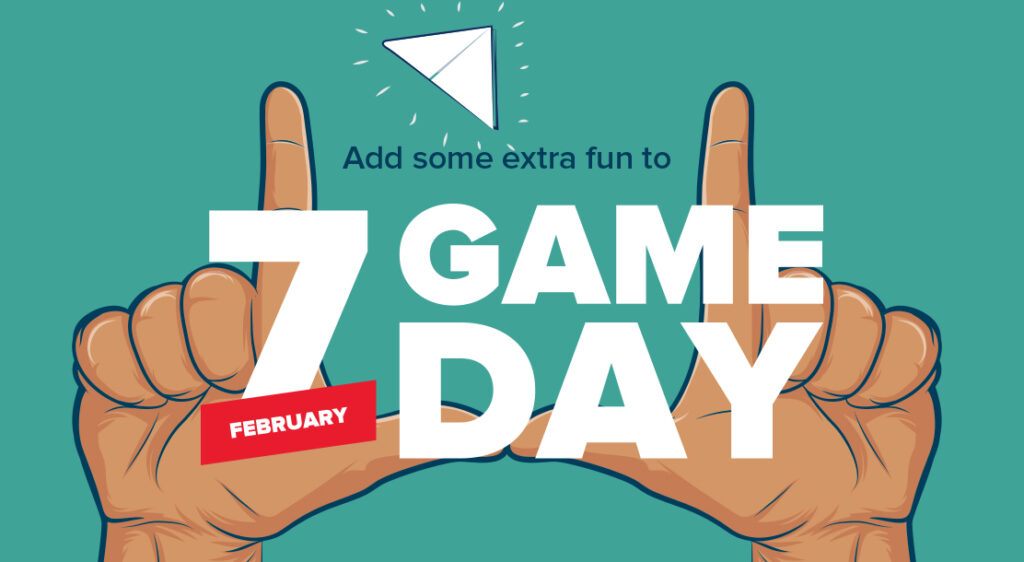 We like sports and we don't care who knows! Host your very own paper bowl tournament and see who rises to the top in your household.
NFL football's biggest weekend is coming up: Super Bowl Sunday. Even though we can't celebrate in the usual way, here's a fun low to no-cost activity to keep your household entertained.
Do you have fond memories of playing paper football 'back in the day'? Between classes, at lunch, or with a very relaxed substitute-teacher present? If you answered yes- we understand the stakes were high… real tears may have been shed. If you have no idea what we are talking about, it's our honour to introduce you to this classic table-top game.
The only requirements are a buddy and the ability to fold an 8 ½ x 11" paper into a small triangle. We've packaged up the
paper football instructions
in a simple PDF download.
If you'd like to take your game from the practice field to the professional 'stadium' level- we've designed a
24″ x 36″ table top poster
as your official game day field. It's easy to order this as an un-tearable poster
here
or contact your closest TPH branch today.
This activity is certainly not limited to Super Bowl Sunday! Keep sports and fun in your life all winter long. Share your game highlights with us using the hashtag #paperbowl2021
Thanks for reading! Feeling inspired to get moving on your own project? Shop
TPH Market
to order online or contact your
local TPH Manager
to chat about your next idea.